The American F-16 fighters completed the bombing yesterday at the Aegviidu main test range in Estonia with the participation of the Estonian army aircraft operators, the portal reports.
ERR
.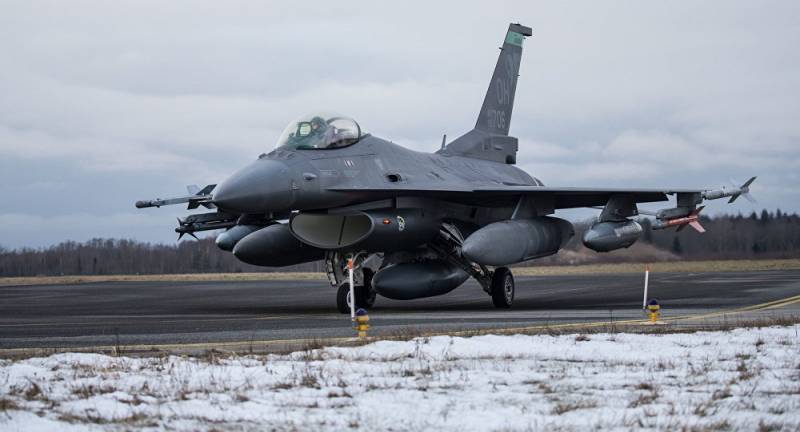 Twelve US Air Force F-16s have been based at Amari AFB for a month. The fighters arrived in Estonia from an air base in Ohio for an international exercise. The pilots took part in a number of training missions, and the last two days they worked out the interaction of the Estonian and American military in dropping
aviation
bombs. Low clouds did not interfere with the training.
Here in Estonia, in the framework of international cooperation, we are conducting exercises with local aircraft manufacturers, for example, yesterday we were working on dropping bombs. And dropped a total of 24 bombs BDU-33 under the adjustment of Estonian gunners. This work allows us to improve communication with each other, despite the language barrier or differences in the metric system. This is very important, because we can be together in battle,
told the pilot of the F-16 fighter, Captain Seth Mulley.
During training, training bombs without a warhead were used, which by smoke signify the affected area.
For each aircraft participating in this mission, we can set up to six charges simultaneously, and the total amount of ammunition depends on how many planes take off on a mission.
said Senior Sergeant Devon Childress Edition.
It is reported that the Air Forces of Sweden, Great Britain and the USA were also involved in the exercises.
Joint exercises with the Swedes took place in the airspace of Sweden, so that the control over the aircraft was carried out by the Swedes, the only exception was a tanker aircraft. Refueling took place in Estonian airspace and Estonian traffic controllers coordinated the work of the tanker,
said the head of the Estonian Air Operations Center, Lieutenant Tõnis Pärn.
American aircraft will continue flying from Emari airbase until the second half of March.