Representatives of Ukraine in the Minsk contact group said that the OSCE coordinator of the humanitarian subgroup Tony Frish met in Moscow with presidential adviser Vladislav Surkov, and expressed misunderstanding why they were not informed about this at the talks, reports
RIA News
statement by the Deputy Speaker of the Verkhovna Rada Irina Gerashchenko.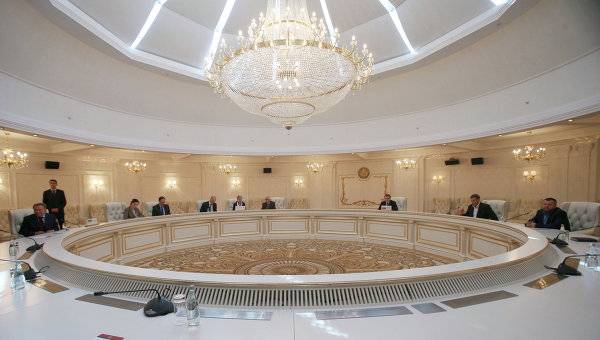 At the tripartite contact group, the Ukrainian representatives expressed misunderstanding that the OSCE coordinator T. Frisch, as it turned out, had a meeting in Moscow with V. Surkov's advisor to President Putin and did not inform the group and the contact group about the fact of the meeting, nor about its results.
wrote Gerashchenko on Facebook.
And before that, he refused to visit in the Old-Belt SIZO ... (Russian citizen Viktor, who was convicted in Ukraine) Ageyev, they say, it would be a political visit. We insist on an impartial and independent approach of the coordinators to their work, the inadmissibility of the sidelines and the solution of all issues in a trilateral rather than bilateral format Ukraine-Russia-OSCE,
she added.
Recall that at the end of December 2017, the first prisoner exchange in the 15 months took place in Ukraine. Kiev is planning several more stages of the exchange, the next one is expected in February-March. In the self-proclaimed DNR and LC this is also not excluded.