Bomber pilots
aviation
The mixed air force of the Eastern Military District (BBO) during the exercises in the Khabarovsk Territory completed a refueling in the air, Alexander Gordeev, head of the district's press service, told reporters on Thursday.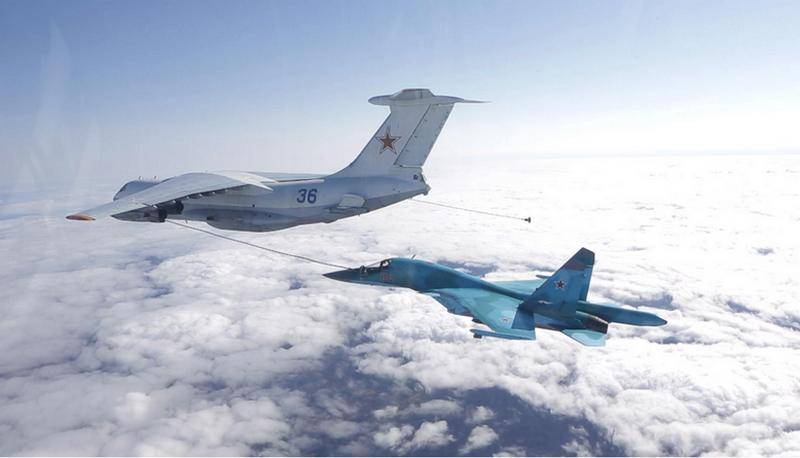 The crews of Su-34 bomber fighters and Su-24M bomber have developed one of the most difficult elements of flight training. Refueling was carried out from the IL-78 aircraft tanker at a speed of about 500 kilometers per hour at an altitude of three to five thousand meters
- said Gordeev.
He noted that the pilots had worked both single and double refueling. Tasks were performed during the day.
Earlier, during the performance of tactical flight missions, the crews of the newest Su-34 fighter-bombers, as well as the Su-24М2 front-line bombers, launched unguided missiles and dropped fragmentation-explosive bombs on the positions of the conventional enemy. The pilots also completed the tasks of air navigation, piloting on a given route, avoiding a conditional enemy from the weapons, the press service added.