First Deputy Secretary of State John Sullivan goes on a trip abroad, in which he will visit Germany, Italy, Ukraine, Latvia and Belgium, reports
TASS
the press service of the State Department.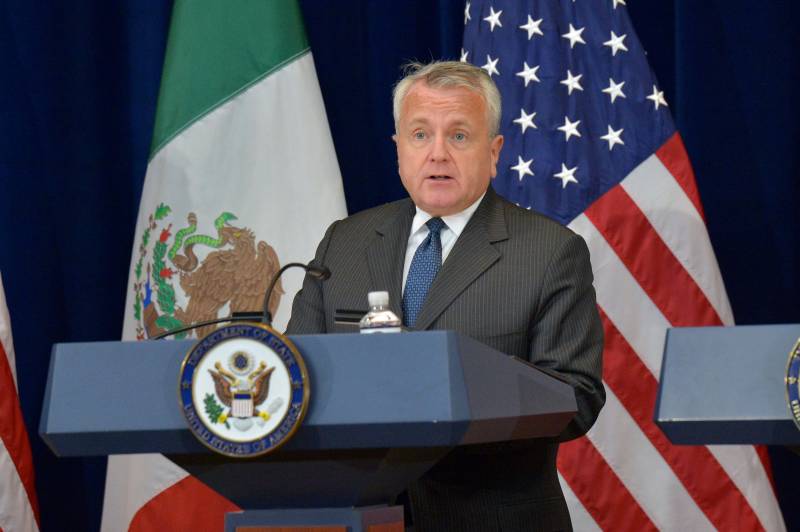 According to the report, 16 February Sullivan will arrive in Munich, where he will lead the American delegation at a security conference.
"He will take part in discussions on nuclear security and arms control with representatives of foreign governments and will confirm the United States's commitment to global nuclear security," the release said.
Then a high-ranking diplomat will go to Rome (18-20 February), where he will discuss cooperation on such topics as "Ukraine, Libya, fighting the terrorist group IG (banned in the Russian Federation), Africa, protecting human rights and religious freedoms." He will also speak to students, journalists and experts on US-Italian relations.
He will visit Kiev on February 21 to meet with President Poroshenko, Prime Minister Groysman and Foreign Minister Klimkin. The first Deputy Secretary of State will note the importance of the earliest possible implementation of real economic and anti-corruption reforms in Ukraine, as well as emphasize the support of the US sovereignty and territorial integrity of Ukraine,
told the press service.
Sullivan will spend the next day in Riga. In talks with representatives of local authorities, he will again "declare Washington's adherence to the principle of collective defense of the NATO countries, and also discuss the economy, investment and other bilateral issues."
February 23 in Brussels diplomat will participate in a conference on the support of the Sahel zone in Africa.