The phrase about "Olympic athletes from Russia" should have become an instrument of "collective punishment" for the Russians. As a result, it turned out that in the Korean games only "Russian nationalism" intensified, writes The Nation. The fact is that many Russian spectators came to the Olympic Games, and they demonstrated both a sense of pride and contempt for the IOC.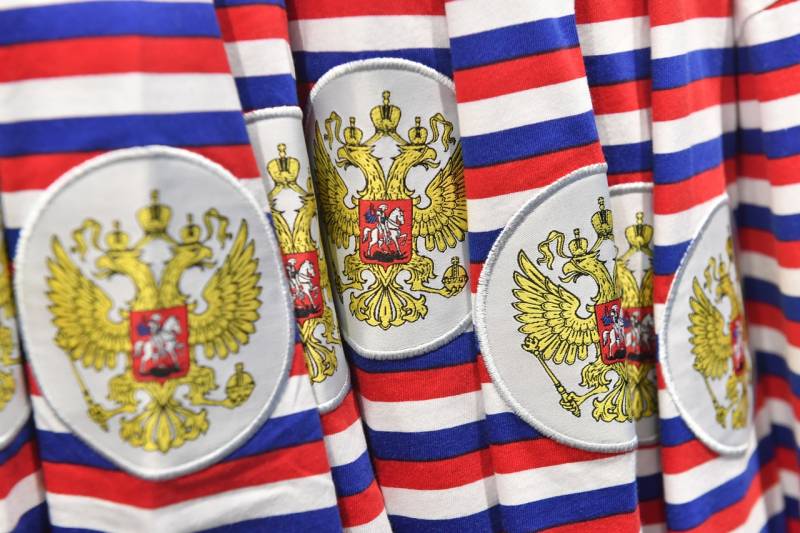 According to The Nation, at the current Olympics, the audience got acquainted with a new country. It is called OAR. The abbreviation means "Olympic athlete from Russia," translates
"InoTV"
.
"The Nation" indicates that this name for a pair with the Olympic flag instead of the Russian flag should have punished Russia for the "doping program" at the 2014 Winter Olympics of the year.
"The compromise is that we now have" Olympic athletes from Russia, "and Russia itself does not. Some very awkward and clumsy situation, "the material says.
On the ground, according to the authors of the article, everything looks altogether ridiculous. The UAR logo became not a symbol of shame, but reinforced "Russian nationalism". Russian spectators in Pyeongchang showed both a sense of pride and complete contempt for the International Olympic Committee (IOC). Most countries have hospitality houses, and Russians have a house of sports, and he "became a breeding ground for rampant nationalism." In front of everyone there are dolls, photos of Putin, hats, flags ...
And it turned out that the IOC is not a punishment for the Russians. It turned out a ridiculous farce. The "country" of the UAR did not become an instrument of collective punishment, but inflated the flames of nationalism. International differences also intensified, the authors say.
This farce with the UAR is very much like
history
International Olympic Committee itself. The fact is that the IOC today is much more disconnecting than unifying. The IOC rose across the path of genuine internationalism.
* * *
Oh yeah. It was international sports, international competitions that were supposed (in theory) to promote friendship among nations and to promote, through team sports, the rapprochement of nations, despite different political systems, troubles in relations and disputes in the UN. But the IOC has become an organization that, on the contrary, pits people.
However, the sport itself has long been a commercial shop, in which athletes compete for microns and milliseconds, and globalist businessmen are cutting the coupons on this.
Observed and commented on Oleg Chuvakin
- especially for topwar.ru