The head of the Central Command of the United States Air Force, Lt. Gen. Jeffrey Harrigan, said that a coalition led by the United States used the strategic bombers B-52 during air strikes on pro-government forces in Syria on the night of February 8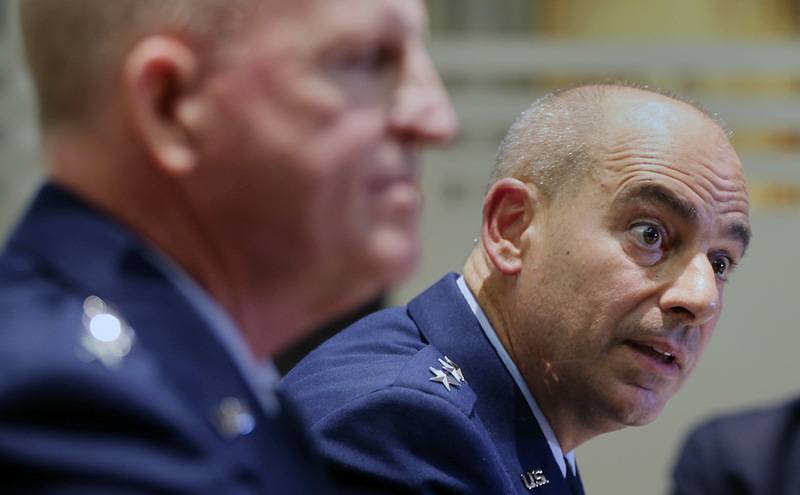 He stated that the coalition acted "in self-defense" and, together with the Democratic Forces of Syria (SDF), repelled an "unprovoked concerted attack." According to the lieutenant general, "hostile forces" used artillery and
tank
shells, as well as multiple launch rocket systems and mortars.
We immediately contacted Russian officials by telephone to warn them about an unprovoked attack on the well-known positions of the SDF and the coalition. After these calls, coalition representatives approved strikes to destroy the hostile forces.
- Pentagon leads the words of the military.
As Harrigan said, F-15E Strike Eagle fighter jets, MQ-9 Reaper drone drones, AC-130 attack batteries, AH-64 Apaches combat helicopters, and B-52 strategic bombers participated in the air strikes.
The coalition stated that it was a response to the "unprovoked attack" on the SDF headquarters - "to repel an act of aggression against partners involved in the fight against the IG grouping *."
IG * - the Islamic State terrorist organization is banned in Russia.