During the conference, dedicated to the restoration of infrastructure and the economy of Iraq, issues were discussed regarding the specific amount of financial assistance. The Iraqi Minister of Commerce and Infrastructure, while participating in a conference in Kuwait, asked the international community 22 billion dollars in aid at the first stage and about 90 billion dollars in general.
After a lengthy discussion of the issue, the conference participants agreed that they would provide Iraq with consolidated assistance for economic recovery in the amount of $ 30 billion.
Information is confirmed by Kuwaiti Foreign Minister Sabah Al-Sabah.
In total, the conference was attended by representatives of 76 countries, as well as more than a thousand representatives of various companies and public organizations.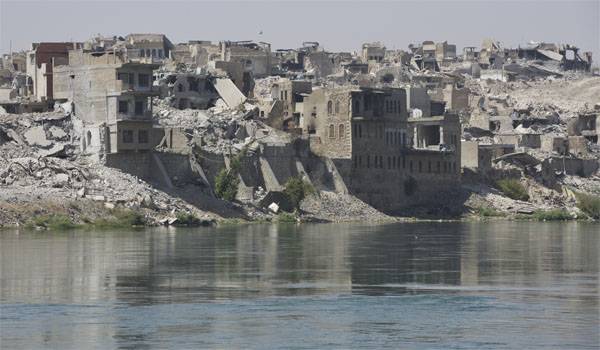 As already reported today
"Military Review"
among others, Ukrainian Foreign Minister Pavel Klimkin flew to Kuwait. During the conference, he announced that Ukraine had made a "significant contribution to the victory over ISIL" (* prohibited in the Russian Federation), and added that Ukraine's participation in countering ISIL * "is continuing".
Pavel Klimkin, as a representative of a state "fighting ISIS *", must have been pretty envied when he heard about the amount of financial assistance that they are going to transfer to Iraq. Earlier in Kiev, they constantly stated that the international community should bestow a "belligerent Ukraine" with billions of dollars on the "modern counterpart of the Marshall Plan."