The press service of the Israel Defense Forces confirms information about the bombing of a paramilitary patrol car in the West Bank. On Twitter, the press service reported that Israeli soldiers after patrolling the area were repairing the fence between Israeli and Palestinian territories. It is noteworthy that such work is called "routine".
From the material of the press service of the IDF:
Our servicemen performed routine work by repairing the fence next to the minefield. After that, the army vehicle hit a mine - the car was blown up, several soldiers were slightly injured.
It is stated that a total of injured - 7 people. Two were delivered for examination and treatment to the nearest clinic by helicopter.
The message that for the delivery of two wounded had to urgently use a helicopter, somewhat weakly fits in with a statement about minor injuries.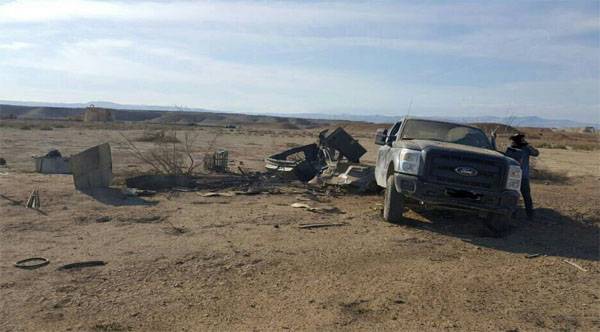 Judging by the photos, the mine completely destroyed the back of the army Ford.
On the eve of Israel, as a result of an accident in which a truck rammed three army vehicles, two servicemen of the Golani brigade were killed and another 10 military was injured. The two dead Israeli Defense Ministry decided to posthumously raise the ranks.