The Belarusian media, citing the country's defense minister, Lieutenant-General Andrei Ravkov, reports on what conditions must be met for Belarus to send its peacekeepers to the Donbass. According to the head of the defense department of Belarus, the mandate for peacekeepers should be issued by the UN Security Council. After that, the relevant decision should be made by the President of Belarus.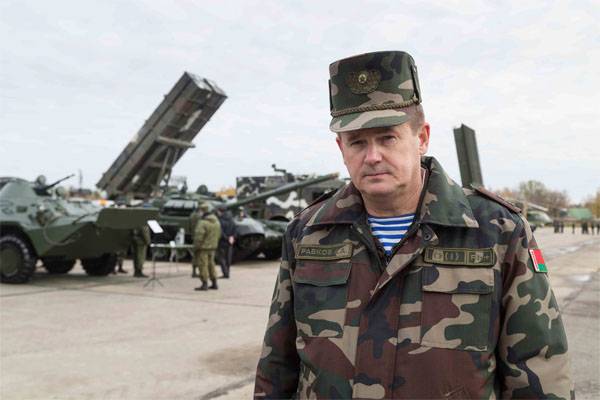 From the statement of Andrey Ravkov (citation
tyt.by
):
We have a peacekeeping company, the number of people 100 people, 50 - permanent, 50 - variables. But the decision should be made by the UN Security Council, the country to which this company is being taken, and the country that sends it. We still have a decision to make the president. In addition, peacekeepers will have to sign a written consent. Subject to these conditions, we are ready to complete the task.
Recall that earlier the former NATO Secretary General, Anders Fogh Rasmussen, said that an international peacekeeping contingent could be sent to the Donbass from states that are not in military blocs, as well as from a regional country. In particular, we are talking about the possible composition of such a contingent of troops from Belarus, Sweden and even Brazil.
At the same time, the same Rasmussen announced that NATO could provide Ukraine with a lethal
weapon
. This is one of a series of proposals for peacekeepers in Kosovo, when NATO, under the guise of introducing a peacekeeping contingent, actively armed Kosovo Albanians, among whom there were quite a few representatives of terrorist groups.