Former British Advisor to the Minister of Defense of Ukraine Colonel Glen Grant gave an interview to the Ukrainian Apostrof portal. Earlier, the British colonel told Ukrainian citizens about the problems in her army, but now decided to give advice on a possible "clash" with the Black Sea
fleet
Russia.
According to Glen Grant, Ukrainian troops must be prepared for "trying to destroy the Russian fleet."
"Apostrophe"
publishes the statement of the former adviser to the Ministry of Defense of Ukraine:
The naval forces as a structure must be taken very seriously. You have already lost your main port and oil wells, that is, a huge part of the national heritage. And your vulnerability from the sea is greater than anywhere else. Although no, it is as significant as any other. Therefore, the fleet must be taken seriously.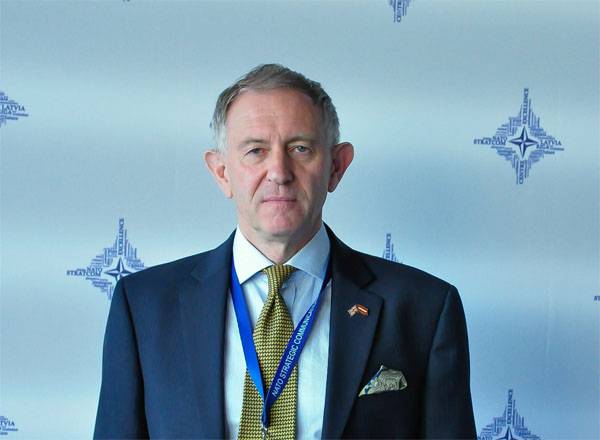 Further Grant declares that it is necessary to be activated "strategically":
As I have repeatedly said, you can achieve goals without having cruisers. You just need to take a look at how the Iranians attacked American battleships on small boats in order to understand that the main thing is innovation. But the most important thing is for the Navy to start planning what and how they can do if they have to. Because this planning makes people think, and it is very necessary.
According to the British colonel, Ukraine must understand that it must be ready for a "ruthless war."
Grant:
When can this be resorted to? When Russia will attack you. Excuse me, but you have to be ready for the Russian Black Sea Fleet. to ruthless steps. You cannot continue to allow Russia to bite off pieces from you without taking anything in return.
According to Colonel Grant, Ukraine must attack Russian ships with available forces and means.
This statement of the British ex-adviser eloquently shows what advice the western "friends" of Ukraine gave Kiev, and which continue to give now. In principle, the advice from the "friends" is the same: the continuation of the war at any cost, which is clearly in the interests, for example, of the same Britain.