BAE Systems has announced that, under a contract with the Finnish company Patria, it will supply 40-mm naval artillery mounts "Bofors-40" Mk.4 to equip Hamina-class rocket boats, reports
TSAMTO
.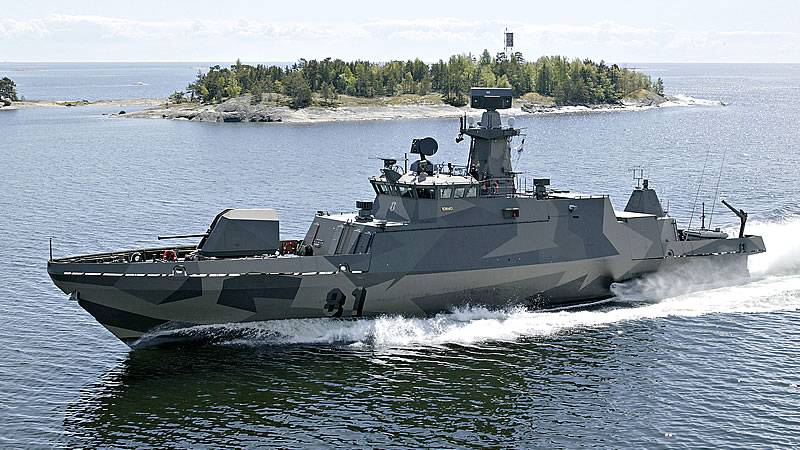 Hamina type missile boats
BAE Systems has a long-standing
history
cooperation with Finland, supplying weapons systems for both the Navy and the ground forces.
As the representative of the company noted, "Finland is the third country that chose Bofors-40 Mk.4, which indicates a growing interest in this system from states seeking to obtain the flexibility that this 40-mm shipboard artillery provides for firing various types of ammunition ".
According to him, in modern conditions "ships must perform tasks during conflicts of different levels and to increase their survivability, a flexible weapon system is needed, like the Bofors 40 Mk4." The system allows you to hit air, sea and land targets.
It is reported that the weight of the compact tower installation does not exceed 2,5 t, the rate of fire is 300 rds / min., The range of vertical angles of guidance is -20 / + 80 degrees, the firing range is 12,5 km, the initial velocity of the munition is 1012 m / s, barrel survivability - 5000 shots. Guidance drives are borrowed from a gun mounted on the BBM CV-9040, and adapted for use at sea.
Optionally, the installation can be equipped with a camera, radar measuring the muzzle velocity of ammunition.