Belarusian gunsmiths intend to show promising strike and reconnaissance drones at the international exhibition UMEX / MST-2018 in Abu Dhabi, which is dedicated to the development of unmanned
aviation
in the field of defense and security, the press service of the State Military Commissariat of Belarus.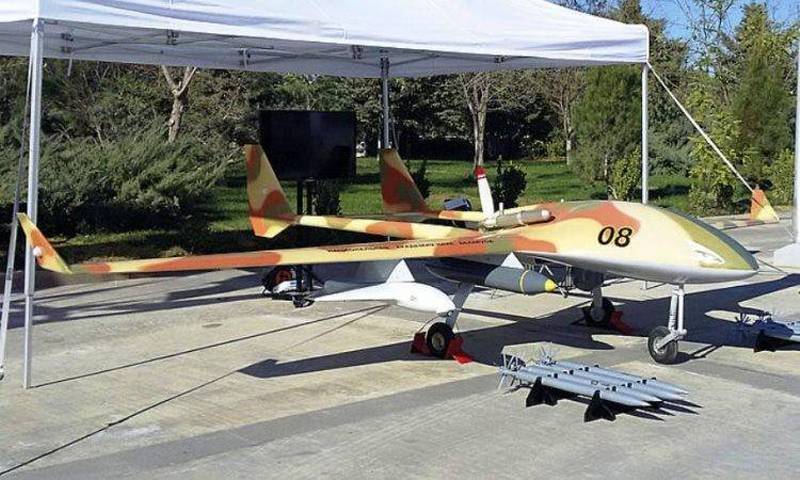 Belarus will present promising unmanned aerial systems "Busel", "Dirigible" and "Petrel". They are well known to the Russian military and the staff of the Ministry of Emergency Situations.
The most promising of them is the Petrel MB unmanned aerial vehicle, first shown at the Army-2016 forum. The radius of his flight is such that without landing he is able to control the entire territory of Belarus. As a scout, he can carry optoelectronic and infrared equipment, a laser range finder and a radiation sensor. Total more than 60 kilograms.
For the "Petrel MB" developed a special
weapon
- two high-precision disposable planning devices. The weight of each 26 kilograms. Warhead - 10 kilograms of explosives. The drone-kamikaze has an optoelectronic and computing complex, which allows guidance on a target with an accuracy of 1 - 2 meter. When starting from a carrier at a height of 3,5 km, the planning projectile flies to a distance of at least 36 kilometers and causes a point strike.