The command of the US Navy sent a request to the Pentagon with a request to cancel aircraft carrier shock tests before 2024, when the second ship of the series, the aircraft carrier John F. Kennedy, will be handed in, reports Task and Puprose specialized portal.
As the newspaper notes, the Office of the adviser to the head of the US Defense Department for testing and diagnosing weapons in his report pointed out the unreliability of the electromagnetic catapults of the new development, the arrestor, the lifts
weapons
and radar.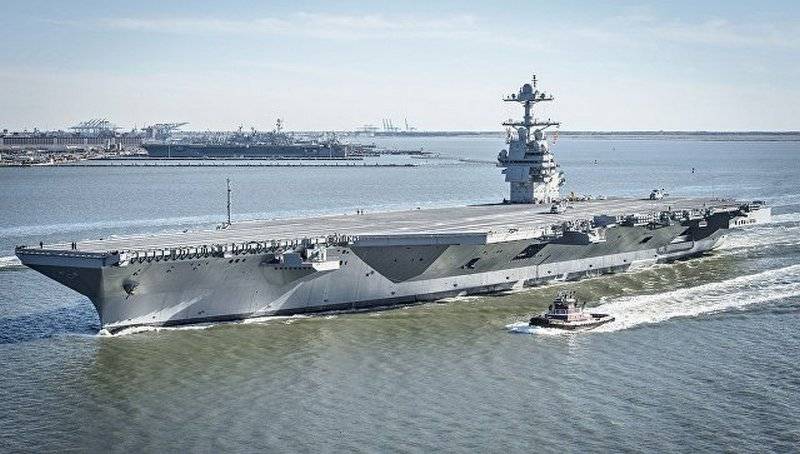 These systems are not high-tech, but if their work is not established, the ability of the courts to perform basic functions will be jeopardized.
This may affect the ability of the aircraft carrier to provide the necessary frequency of flights of aircraft, make the ship vulnerable and impose certain restrictions on routine operations. Poor or underestimated reliability of these critical subsystems is the biggest challenge for CVN-78
- it is spoken in the conclusion of experts.
Almost all new types of ships of the US Navy are subjected to impact tests; tests make it possible to assess the stability of ship systems to extreme combat loads.
The latest CVN-78 aircraft carrier Gerald R. Ford cost the United States a record $ 12,9 billion. The ship was laid in 2009 and delivered
the fleet
in 2017, RIA reports
News