Greek Prime Minister Alexis Tsipras held a telephone conversation last night with Turkish Prime Minister Binali Yıldırım at the request of the Turkish side, reports
RIA News
.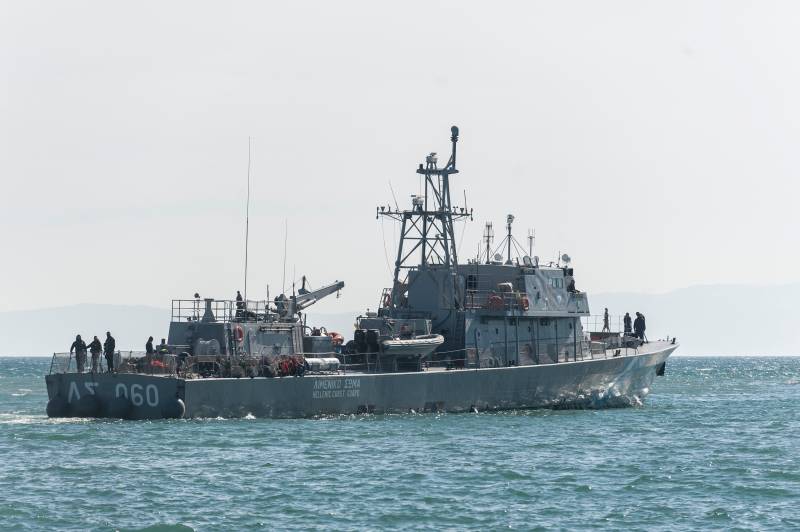 The conversation took place shortly after the incident near the Imia Islands in the Aegean Sea, where a Turkish patrol boat rammed a Greek coast guard ship.
The Prime Minister of Greece resolutely indicated to his Turkish counterpart that such events as yesterday in the region of Imia undermine the Greek-Turkish and European-Turkish relations and violate international law. He stressed the need to immediately put an end to Turkey's growing provocative violations in the territorial waters and airspace of the Greek islands in the Aegean Sea and to reduce tensions,
says the release of the press service of the Greek Prime Minister.
During the conversation, the heads of government agreed to step up negotiations on confidence-building measures.
As the Greek Coast Guard reported earlier, "on Monday at 23.40 (00.40 on Tuesday, Moscow time) in Greek territorial waters east of Imia, a Turkish patrol boat made dangerous maneuvers in violation of international rules for preventing collisions of ships, and collided with the stern on the left side of the 090 Greek coast guard guards who patrolled the area. "
It is also reported that the Greek ship was damaged, while the crew members were not injured.
The Greek Foreign Ministry protested and summoned the Turkish ambassador to Athens on the carpet.