The British military in Estonia, despite the bitter cold, were forced to take part in the "Winter Camp" exercise, the purpose of which was to repel "Russian aggression," the Daily Star newspaper writes.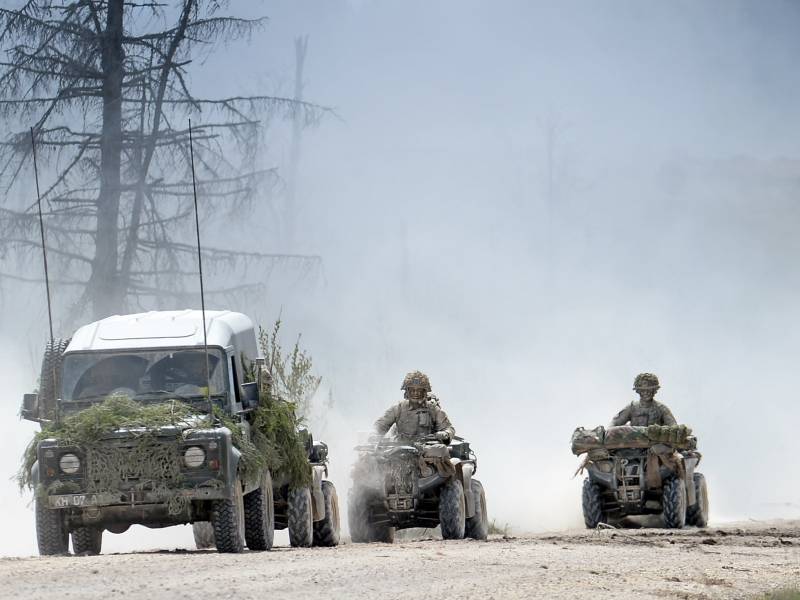 In the Estonian forests rumbled
Tanks
and the soldiers of the 1st Battalion of the Royal Welsh Infantry Regiment with their NATO allies fought to the victory,
leads the article
InoTV
.
The newspaper notes that during the exercise, the British servicemen showed themselves "ready to attack and defense" in Eastern Europe.
As the newspaper reminds, "NATO and Russia still remain on knives," accusing each other of "aggression" and sending their troops to the Baltic States one by one.
Thus, Russia "last week sent missile systems capable of carrying nuclear warheads to Kaliningrad, causing NATO to be nervous with this step," the author writes.
According to him, "the camp in which British forces are stationed is just 80 km from the Russian border in the Estonian city of Tapa."
It is reported that "two Challenger tanks and Warrior infantry fighting vehicles" took part in the exercise. The soldiers "had to wade through the snow to the waist-deep and sleep in tents at a temperature of -19 ℃," the publication says.
According to the officers, "this was a great test," since the British were accustomed to a more temperate climate.
We are here to demonstrate to any potential aggressor that NATO is an efficient military force, ready to cope with a number of threats,
declared the Royal Welsh Major Darren Hughes.
Sander Saarik, lieutenant of the scout battalion of the Estonian armed forces, agrees with him:
We do not worry that Russia will attack us tomorrow. However, the danger of the situation in Ukraine shows that this is an opportunity or inevitability for which we must prepare.
As British Minister of Defense Gavin Williamson stated in Estonia, "The United Kingdom must abide by its obligations to counter the growing aggression against Britain and its allies on the part of the Russian state."
This threat is real, and it is already on our doorstep. We should not underestimate the damage that Russia can cause,
quoted by the newspaper of the British Minister.