Kiev can "regain control" of the Crimea only by force, reports
RIA News
statement of the deputy of the Verkhovna Rada Yuri Bereza.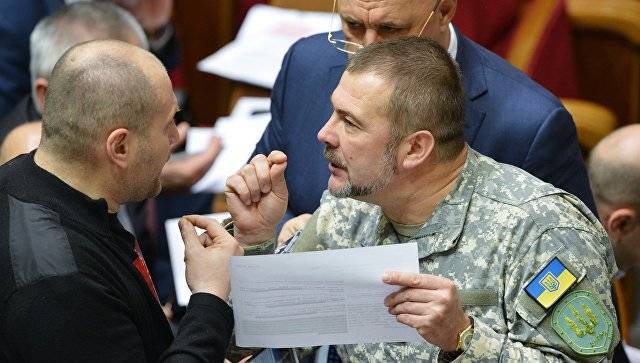 Birch assured that the Armed Forces of Ukraine had become "one of the strongest armies of Europe" and now its potential is enough to attack the Crimean peninsula.
No matter how much we blush or whiten, only a Ukrainian soldier, the Ukrainian army is able to return sovereignty both in the Donbas and in the Crimea. There are no other options,
he declared.
The parliamentarian added that the Minsk agreements were useful for Ukraine only because they allowed "to put in order military construction and reorganize the armed forces."
Recall Birch (faction "Popular Front") has repeatedly made provocative statements. Previously, he threatened to arrange a "night of long knives" for the Ukrainian parliamentary opposition and demanded to start a "march of the Ukrainian Armed Forces to Moscow".