340 terrorists laid down
weapon
in Idlib, the SSA drove the SDF out of two settlements in the Afrin district. Reports about it
FAN
with reference to Syrian sources.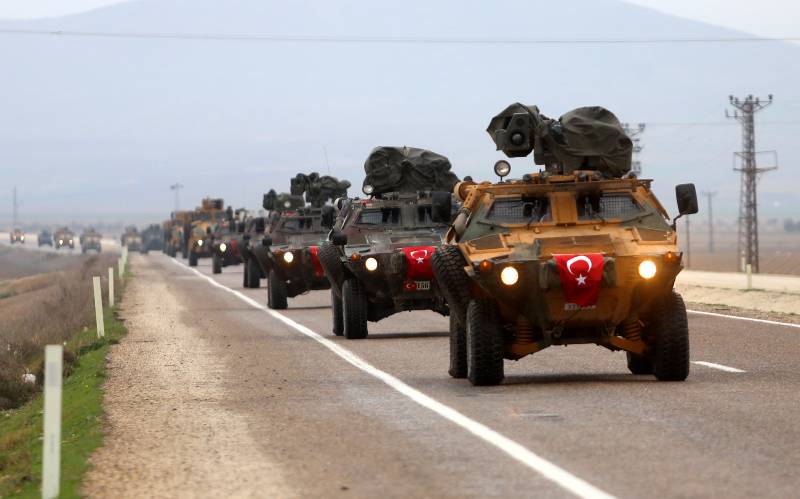 In the southeastern province of Damascus, intense exchange of fire between the Syrian Arab Army (CAA) and armed opposition groups was observed during the day. Government forces conducted artillery shelling of strongholds of illegal armed groups in the vicinity of the city of Duma. Also, clashes between the CAA and the militants were recorded in the Jobar and Ain Tarma areas. In the direction of Eastern Guta, the CAA elite special forces force "Tiger" is moving.
As part of Operation Olive Branch, directed against the Kurdish militias, in the north of the province of Aleppo, 70 objects of the Syrian Democratic Forces (SDF) were destroyed. Since the beginning of the campaign, the Turkish army killed 1439 SDF fighters. In turn, the fighters of the Syrian Democratic Forces (SDF) continued to fire at the strongholds of militants of the Syrian Free Army (FSA) in the vicinity of Azaz. Later it became known that the Turkish Air Force launched a series of attacks on the SDF strongholds in the vicinity of the Drakliya settlement. The SSA beat the Kurdish village of Omar Sima and the settlement of Ajile, located near Afrin.
The Russian Space Forces together with the Syrian Air Force continued to strike at the fortifications of terrorists "Dzhebhat an-Nusra" (banned in the Russian Federation) near the city of Khan Sheikhoun (Idlib Province). Simultaneously, the Syrian air forces attacked the positions of radical Islamists in the vicinity of the settlement of Sukeik. In addition, 340 terrorists "Islamic State" (IG, grouping is prohibited in the Russian Federation) surrendered in the city of Huwain. Radical Islamists surrendered their weapons and will soon be brought to justice. Their families will go to the refugee camp. Later it was reported that Khuvain was completely freed from the IG.
Skirmishes between the Syrian Arab Army (SAA) and the militants of the al-Nusra-led terrorist coalition continued in the vicinity of Al-Latamina in the north of Hama province. Russian
aviation
attacked strongholds of radical Islamists near Kafr Zeta, as well as in the vicinity of the village of Murek on the border with the province of Idlib.