Perhaps, for the first time in recent years, a representative of the legislative branch was found in the United States, who did not name Russia, China, Ebolu or Kim Jong-un as a threat to this country. The representative of the US Senate from the state of Tennessee, Bob Corker, said that the main threat to the United States is continuing to grow American debt at a significant pace.
To date, the level of US government debt is over 20 trillion 630 billion dollars. With this, debt continues to grow at a rate of around 300 thousand dollars per minute.
According to Republican Bob Corker, if this process is not stopped, then by 2028, the ratio of total American debt to GDP will exceed 90%.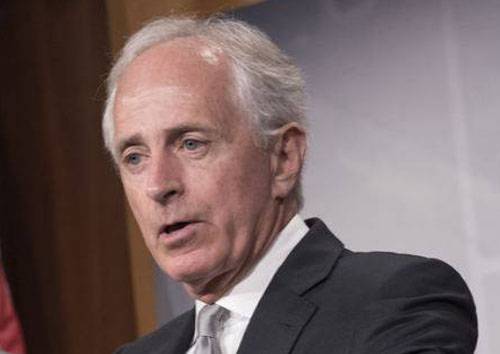 Corker:
This is the worst threat to us. And it does not come from ISIS (* prohibited in the Russian Federation), Iran, Russia or someone else. This is precisely the threat of growing debt. We continue to make external borrowing. They lead us to debt under 100% of GDP.
Earlier in the IMF, it was noted that in fact, the United States had already overcome its debt mark in 100% of GDP, if we consider the total debt in full.
If you turn to
stories
for the USA, the only instrument for writing off one's own debt was not at all the transition to "tightening" one's own belt and not austerity, but a factor in participation in wars. Does Corker's statement mean that the US is considering such a variant of "writing off" a substantial part of the debt?
It should be recalled that the People's Republic of China is the largest holder of US foreign debt.