The head of the US Department of State, Rex Tillerson, in his correspondence address to the Russian authorities, once again declared that Moscow "should influence Assad." According to the US secretary of state, Russia needs to convince Damascus of the need to end hostilities against the "opposition forces."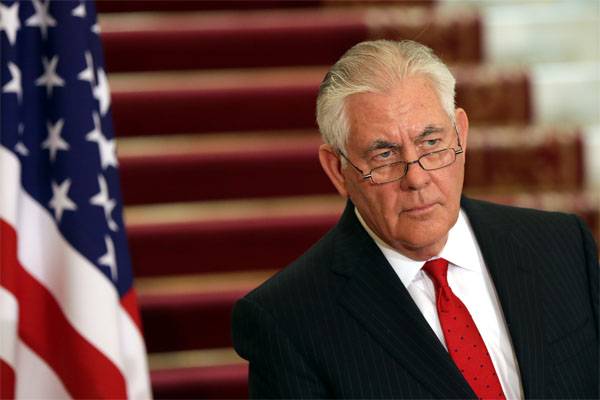 From Tillerson's statement:
We call on Russia and other countries to de-escalate. As soon as ISIS is finally defeated (* prohibited in the Russian Federation), it is necessary to stop spreading violence. (...) Moscow needs to focus on stabilization in the de-escalation zone in Syria.
It is always "interesting" to listen to statements from US officials about what "should" and what "should not" Russia do. But it would be even more interesting to hear the statement of the same Tillerson, for example, about why the American military contingent continues to be in Syria, if a few days ago Trump declared "almost 100% liberation of Syria and Iraq from ISIL *)? Why do US troops do everything to escalate?
On the eve of the Turkish President Recep Erdogan said that it is time for the Americans to stop the "performance" in the alleged fight against the so-called "Islamic state" *. According to Erdogan, the United States in Syria has completely different goals.
Earlier, Russian Foreign Minister Sergei Lavrov noted that the US is doing everything to dismember the Syrian Arab Republic.