The Department of Information Policy and Public Communications of RSK MiG JSC issued a comment on Tuesday, stating that the defense industry complex of Ukraine intends to make a mediocre attack aircraft from a good MiG-29 fighter.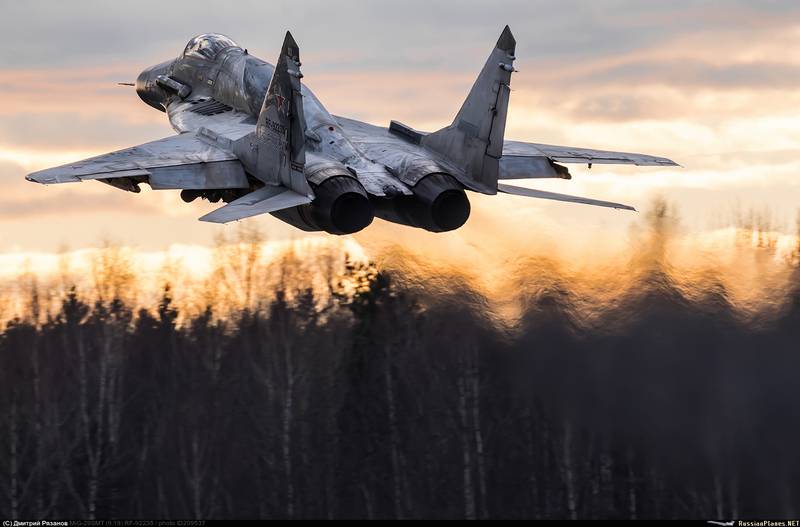 It turns out that at the Lviv Aircraft Repair Plant they decided to modernize the Soviet MiG-29 fighter jets. The goal of this modernization is to remake the front-line fighter into an attack aircraft and at the same time solve the problem of extending the service life of aircraft to 35-40 years, according to the Ukrainian weekly Business Capital.
The reaction rate of Ukrainian designers to new requirements for modern
aviation
technology fades in comparison with their creativity. While the world's leading aircraft manufacturers are working on maximum versatility, the Ukrainian defense industry has chosen an alternative development path - to make a good fighter a mediocre attack aircraft
- said in the commentary of RSK "MiG" about publications in the Ukrainian media, RIA reports
News
Also, RSK MiG noted that extending the service life of MiG-29 aircraft on 20-40 for years at the facilities of existing repair plants is not safe for further use of these aircraft, since outdated design documentation, possibly illegally obtained, does not take into account several decades of operation of these cars
As practice shows, countries that have survived the modernization of aircraft at Ukrainian enterprises subsequently turn to a development company for help and an official extension of the resource, according to the RAC MiG commentary.