Ukraine in recent years has become a leader in the list of European countries on human trafficking. The Ministry of Internal Affairs of Ukraine stated that following the results of 2017, the police, together with the State Border Service officers, identified three times more channels of trafficking in persons than in 2016. The number of crimes (only identified) of the specified nature is named - 321 at the end of last year. This is an absolute record on the European continent.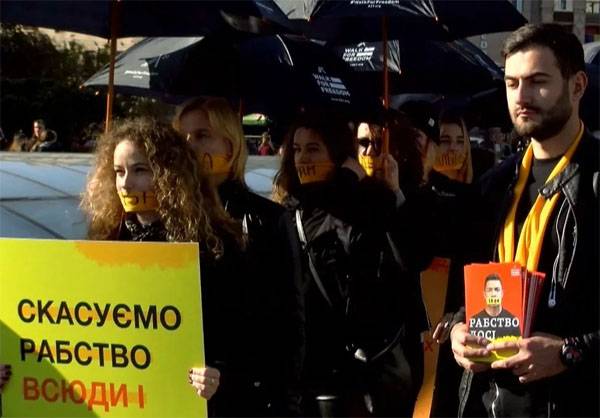 The Ministry of Internal Affairs of Ukraine states that amid the identification of more than three hundred crimes of the actual slave trade, only 25 cases have been solved. At the same time, about 600 people were detained who became defendants in criminal cases. As noted by Peter Tsigikal (the head of the State Border Service, quoted by the portal
depo.ua
), operations were conducted jointly with the Polish and Lithuanian border guards.
According to human rights activists, the largest traffic of trade of Ukrainian citizens goes in the direction of the countries of the eastern outskirts of the European Union, as well as to Turkey and the countries of the Arabian Peninsula. Up to 80% of all detected cases - the so-called sexual slavery.
The situation of this kind is explained by the low level of social protection in the territory of Ukraine itself and the current visa-free regime with the EU. By the way, it was after the abolition of visas with the European Union that the surge in cross-border trafficking in persons in 2017 in Ukraine manifested itself.