The Russian authorities believe that the United States wants to stay in Syria for a long time, if not forever.
In general, we have such suspicion on some grounds, of which I will say that the United States wants to stay there for a long time, if not forever.
- Lavrov said at a press conference following talks with his Belgian counterpart Didier Reinders.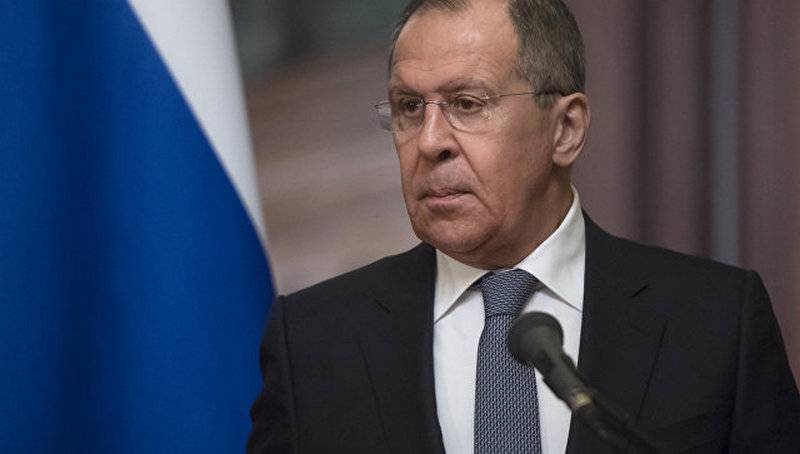 According to Lavrov, the United States used to declare that the sole purpose of their armed forces staying in Syria is to fight ISIS (a terrorist organization banned in the Russian Federation), after the defeat of the terrorists, the Americans explain their stay in Syria differently.
They say that this presence must be maintained until not only military tasks are resolved, but also until a stable political process begins, which should end in an acceptable transition for all, read for the United States, the transfer of power, i.e. mode change
- said Lavrov.
According to the minister, Russia "in general, lately, has a lot of questions to the US actions in Syria."
These actions are carried out without an invitation, as a matter of fact, and not only the actions of the United States, but of the entire coalition led by the Americans
- recalled Lavrov.
In addition, US actions in Syria are dangerous, aimed at undermining the country's territorial integrity and point to attempts to create a quasi-state east of the Euphrates, Lavrov added.
Americans, in my opinion, are trying to act through dangerous unilateral steps. And by the way, these steps are looking more and more as part of the line to create some kind of quasi-state in large parts of Syrian territory - on the east coast of the Euphrates and right up to the Iraqi border.
- said Lavrov
According to him, this is "more and more like a line to undermine the territorial integrity of Syria."
The Russian Foreign Minister recalled that, with the participation of the United States, the authorities in Damascus are being created in Syria.
Funds are sent there to ensure that these authorities function and equip law enforcement agencies, which again arise with the support of the Americans
- said Lavrov.
The minister added that these questions were raised several times before the American side, but Moscow never received any clear answers.