The Presidential Administration approved funding for the development of a supersonic aircraft and approved the launch of QueSST X-Plane. The aircraft is being developed by NASA engineers in conjunction with Lockheed Martin.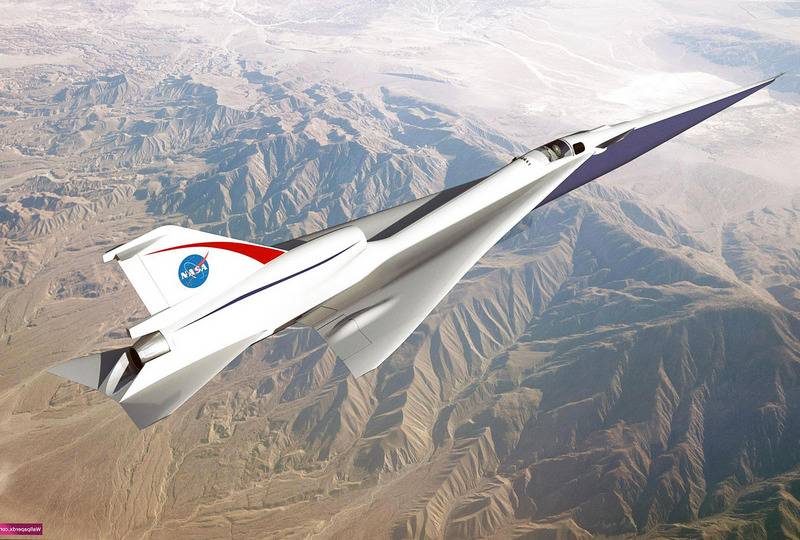 In total, NASA will receive 2019 billion dollars in 19,9, but it is not known how much of this amount will be allocated to the creation of the aircraft. Development is fully funded from the budget. The first flight of QueSST is scheduled for 2021 year. The aircraft will become a platform for testing new technologies.
X-Plane will open up new opportunities for American companies, which will allow to create faster commercial liners, new jobs, and also reduce the flight time by half. Hypersonic studies are also crucial to national defense.
- the document says.
The new aircraft must meet the requirements of environmental safety, move with the highest possible speed and be more quiet compared to similar aircraft. X-Plane will be equipped with narrow and long wings, electric engines built into the fuselage, and biofuels are supposed to be used as flight energy. Its development began in March 2016.