The Council of the Duma decided not to transfer the contribution to the budget of the Parliamentary Assembly of the Council of Europe (PACE), said First Deputy Speaker of the State Duma Ivan Melnikov.
Recall that in April 2014, the PACE deprived the Russian delegation of a number of fundamental rights, including voting rights, due to events in south-eastern Ukraine and the reunification of the Crimea with the Russian Federation. In protest, the delegation suspended its participation in the Assembly. In the summer of 2017, Moscow announced the suspension of the payment of a part of the contribution to the CE budget due to the non-participation of the delegation of the Russian Federation in the work of PACE.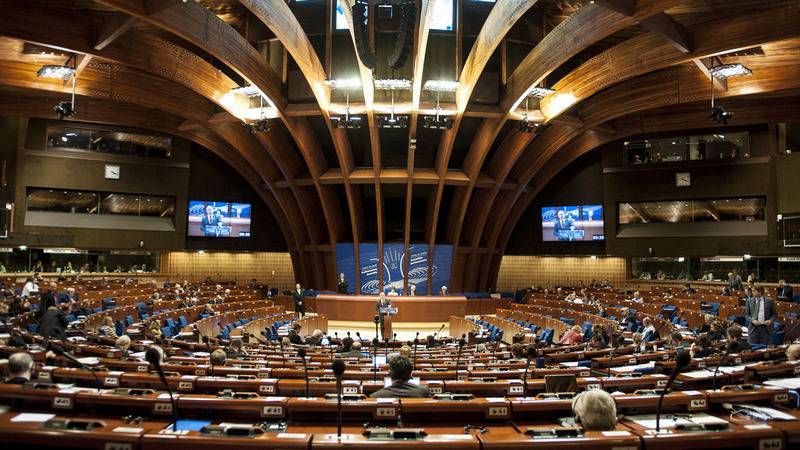 The Council of the Duma decided to pay contributions of the Russian Federation to 2018 for the budgets of international organizations.
- Melnikov said.
He listed those organizations where the decision was made to transfer contributions to the Russian Federation: these are the Inter-Parliamentary Assembly of Orthodoxy, the Parliamentary Assembly of the Organization for Security and Cooperation in Europe, the Parliamentary Assembly of the Black Sea Economic Cooperation, the Inter-Parliamentary Union, the Secretariat of the Parliamentary Conference of the Caspian Sea.
As you, probably, have noticed, among these organizations there is no PACE
- Melnikov said.
In turn, Leonid Slutsky, chairman of the State Duma's international affairs committee, stated that because of the non-payment of Russia's contribution to PACE in 2018, the organization would have to cut important programs.
If suddenly the regulatory changes are prepared, made to the PACE regulations, then we will participate, respectively, we will consider the issue of our contribution, but not before
- Slutsky told reporters.
As the State Duma Speaker Vyacheslav Volodin said earlier, the Russian side proceeds from the consideration that it is necessary to pay the full amount only if the rights of the Russian delegation to PACE are restored in full. Therefore, the assembly should make changes to its regulations.