The famous BRDM-2 began to return to the Iraqi army. A photo of a restored and modernized Soviet-made reconnaissance and patrol vehicle recently appeared on the Web, reports
Rossiyskaya Gazeta
.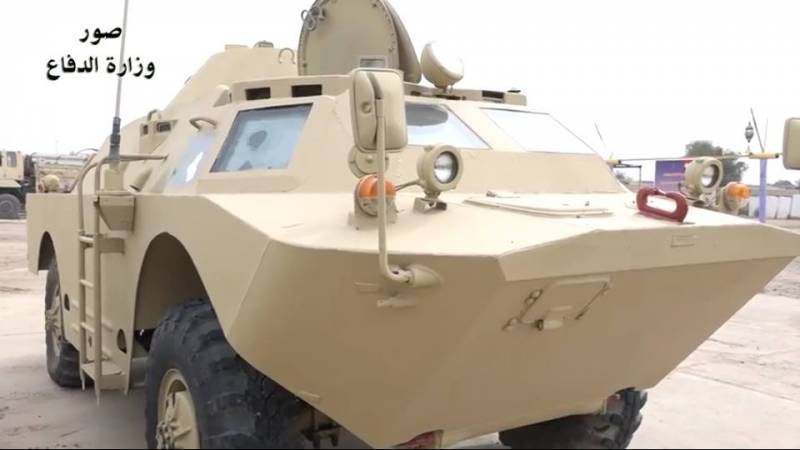 According to the newspaper, local engineers "installed armored glass on the car, removed four additional smaller wheels that were moving out from under the bottom, mounted side stairs and rear-view mirrors." Also BRDM are equipped with new engines and more advanced means of communication.
Armament, apparently, remained the same - two machine guns caliber 14,5 mm and 7,62-mm in a rotating turret. Not taken any measures to strengthen the armor protection. It remained at the same level, with the maximum thickness of armor in the frontal part of the 14 mm machine.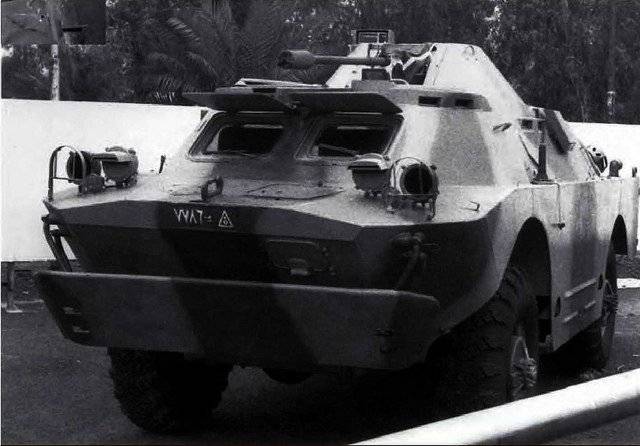 This is not the first attempt by Iraqis to improve the performance of an armored car. Back in the days of Saddam Hussein, an option with a 23 mm was demonstrated at the exhibition of the local defense industry in Baghdad
aviation
the gun. It was planned what
weapon
get most of the park BRDM-2.
However, the implementation of these plans was prevented by the Kuwaiti adventure - the invasion of a neighboring state, which ended with American intervention and complete defeat.