The American Advanced Research Authority DARPA is developing a "stealth" sonar, which will be used to monitor the depths of the sea and identify certain objects in them with the transfer of information to the operator "bridge". Hydroacoustic equipment must remain invisible to submarines, drones and surface ships.
Sonar is being developed by two American companies under contract with DARPA. These are Systems & Technology Research (Massachusetts) and APS (Connecticut). Both companies operate under the US Acoustic Channel program, which aims to create an underwater robotic device for various types of monitoring.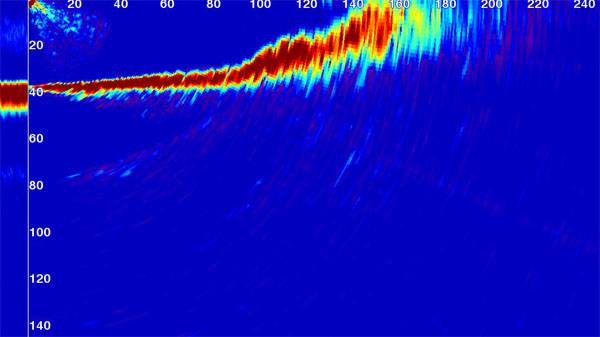 The DARPA notes that the new sonar can go on an underwater "journey" offline and receive information about the underwater situation using multiple acoustic wave transmitters, mainly in the ultrasonic range.
It is noted that the development takes into account the possibility of not only filtering the sounds that are produced by underwater animals, but also the distribution of noise in the frequency spectra corresponding to a particular underwater technology. The technique is able to compare the obtained acoustic data, linking the activities of several underwater objects.
At this stage, DARPA is investing in the development of a sonar drone in the amount of approximately 23,4 million dollars.