The administration of Donald Trump has requested from the US Congress $ 500 million dollars to assist Israel in improving the missile defense system, reports
TASS
.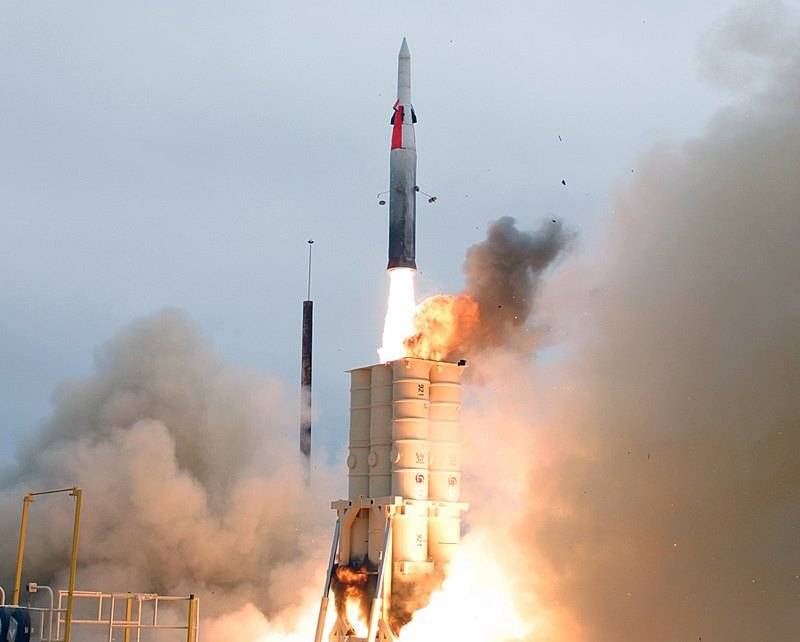 As part of the United States's fulfillment of its obligations to Israel, we propose to allocate $ 500 million for further procurement and development of missile defense systems such as the Iron Dome (Iron Dome), Arrow (Strela), David's Sling (David's Slip) and Upper Tier ("Upper Echelon"),
Gary Pennett, director of operations at the Pentagon ABM Agency, told reporters.
Recall that the United States has been assisting the Israeli authorities for more than 30 for years — both in money and participation in development and testing — in creating a layered defense system against shelling of the country's territory, which are mainly fired by unguided rockets by the Hezbollah and Palestinian forces of Hamas.
Iran's vigorous development of high-precision missiles has required adjustments to this project. The Israeli leadership expects that the Arrow anti-missiles (in Hebrew "Hetz") improved with the help of the USA will be able to neutralize this threat.