The leader of the Movement of New Forces party, the former president of Georgia and the governor of the Odessa region, Mikhail Saakashvili, expelled from Ukraine to Poland, called on German Chancellor Angela Merkel and the European Union to help him in confrontation with the Kiev authorities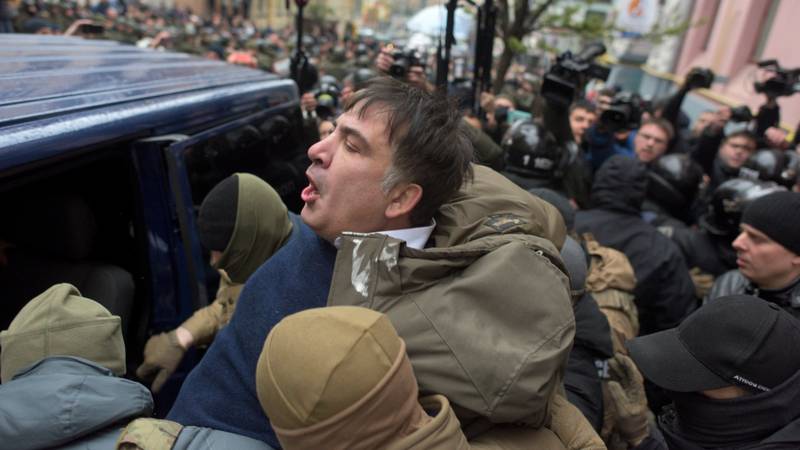 If the European Union and, above all, Chancellor Angela Merkel do nothing, Ukraine will collapse
- he declared in the interview published on Tuesday to the tabloid Bild
Poroshenko destroys this country, he wants to take me away because I am fighting corruption
Saakashvili said that "masked people in Kiev were attacked, who grabbed him, threatened and transported in a private plane to Poland."
Behind this action is a corrupt Ukrainian President Poroshenko
- He argued. At the same time, Saakashvili noted that he wants to go back to Ukraine.
Major demonstrations are planned, and I will return to Ukraine legally.
- he said.
Saakashvili on Monday was expelled by the Ukrainian State Border Service to Poland, from whose territory he illegally entered Ukraine last fall, breaking through the cordons of border guards and law enforcement officers. Polish border guards confirmed his arrival in Warsaw. Upon arrival in Warsaw, the ex-president of Georgia said that he was given state protection in Poland.