The US military is ready to conduct tests at high altitude combat laser mounted on an unmanned aerial vehicle, after its power is increased, reports
TASS
report from the director of operations of the ABM Agency Gary Pennett.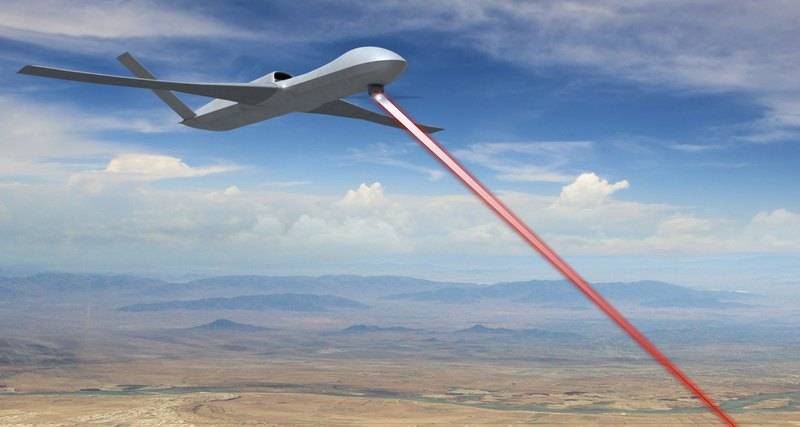 This complex is designed to destroy enemy missiles.
When we succeed in increasing our laser power, we can consider using a high-altitude platform for testing,
said pennett at the briefing.
At the same time, he stressed that the high-altitude drone specifically for these purposes will not be created.
Recall that in the year 2017, the Pentagon allocated to Lockheed Martin and General Atomics 18,3 millions of dollars to develop a demonstration aircraft equipped with a low-power laser that must shoot down enemy ballistic missiles. A prospective UAV must be able to fly at an altitude of about 20 kilometers, where the air contains the minimum amount of impurities that can reduce the power of the laser.