13 February 2018 from the BAYKONUR space center successfully launched another launch of the Soyuz-2.1 space rocket under the International Space Station (ISS) program. The Soyuz-2.1 launch vehicle launched the Progress MS-08 transport cargo ship (TGK) into near-earth orbit, the Military Space Agency was told in the Roskosmos public communications center. After the separation of the spacecraft from the third stage of the carrier rocket, the TGK began to carry out the flight program for the ISS.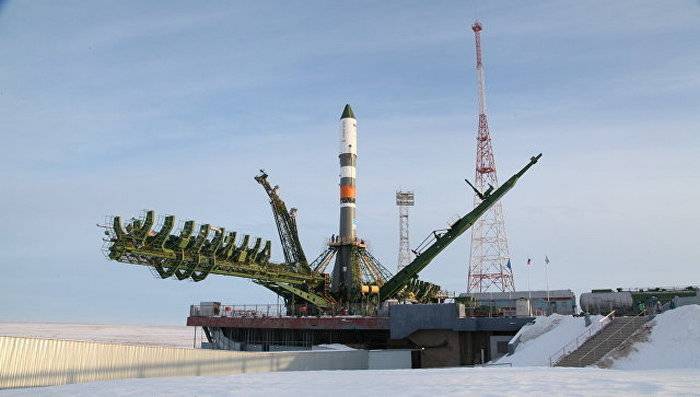 The convergence of the Progress MS-08 transport vehicle to the ISS and the approach to the docking node of the Zvezda service module are planned to be carried out automatically under the supervision of GOGU RS ISS specialists in the MCC and Russian cosmonauts Alexander MISURKIN and Anton Shkaplerov. The docking of the MGC ISS is scheduled for February 15 of the year in 2018: 13 Moscow time.
- said in a statement
TGK Progress MS-08 should deliver to the 1390 International Space Station kg of dry cargo, 890 kg of fuel in refueling system tanks, 420 kg of water in Rodnik tanks, and 46 kg of compressed air and oxygen in cylinders. The cargo compartment contains scientific equipment, including the Ikarus instrument flight kit, life-support components, as well as food containers, clothing, medicines and personal care products for crew members.