As part of the so-called "European Initiative of Containment", Washington intends to transfer various weapons to Europe in the 2019 fiscal year for a total of $ 1,3 billion, reports
TASS
Statement by Davis Welch, Deputy Director of the Budget Planning Division in the Ground Forces of the US Army.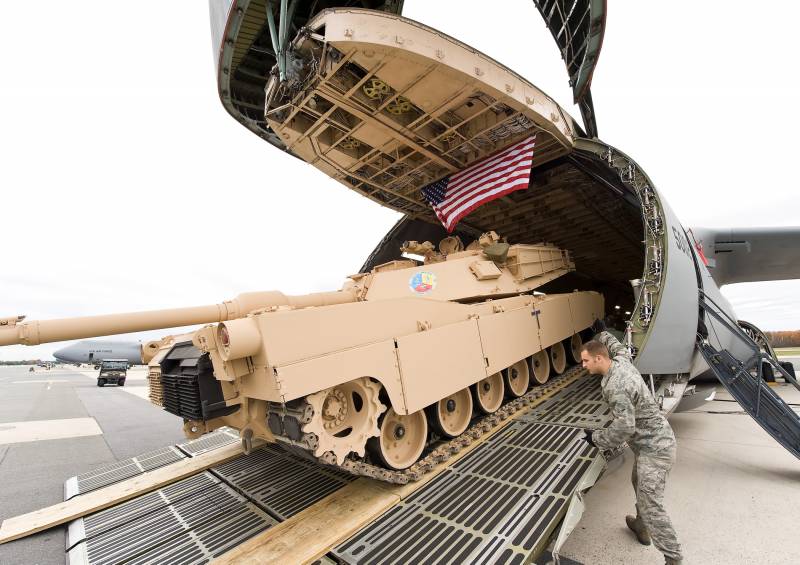 The budget plan involves the transfer to Europe "40 (
tanks
) $ 455 million Abrams, $ 61 million MSE (PAC-3 missiles), $ 260 million 66 multi-purpose armored personnel carriers, $ 230 million M61 Bradley infantry fighting vehicles, and $ 2 million HIMARS missiles, "Welch said at a Pentagon briefing.
He did not specify to which European countries it is planned to ship these weapons.
At the same time, Major General Paul Chamberlain, Director of the Department of Budget Planning for the Ground Forces, confirmed the fact that allocations for the "European Initiative for Restraint" have increased in the new budget plan.
The Pentagon materials explain that, in accordance with the budget request for 2018, the expenditures for this program amounted to $ 4,8 billion, and in the new draft budget, the Pentagon is requesting $ 6,5 billion - that is, $ 1,7 billion more.