The head of the Ukrainian National Security Council, Oleksandr Turchynov, on the air of the Gromadska TV channel, announced that over the past two years, the Ukrainian security forces had improved their positions in the Donbas. According to Turchinov, the Ukrainian Armed Forces were able to move "2016 km into the territory occupied by the enemy during 2017-10 of the year".
From the statement of the head of the National Security Council of Ukraine:
It is nice to say that both 2016 and 2017 years were different from the past in that we did not give a single meter of our land. Moreover, our units in some areas have advanced 10 or more kilometers and improved their positions. It is a fact.
At the same time, Turchinov said that the LDNR had no forces to change the current line of demarcation.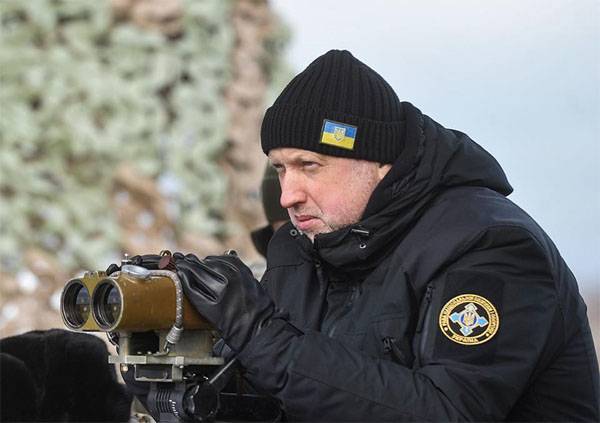 NSDC Secretary:
They could not repel any of the settlements, or move forward. On the contrary, I want to emphasize once again that our military have improved their positions, and today there are no forces in the occupied territory that could change the current line of demarcation.
These statements of Mr. Turchinov, as one of the high-ranking officials of Ukraine, are the legal evidence of who specifically in the territory of Donbass violates the Minsk agreements. Turchinov's words are also evidence of the fact of Kiev's disregard for the agreements that were signed three years ago in the capital of the Republic of Belarus.