The director of the missile defense agency of the main US military department, Gary Pennett, reported on the progress of the implementation of the American interceptor missiles in Japan. According to Pennett, the recent failed test "should not affect" the delivery of antimissiles to the Japanese self-defense forces.
The question of whether something changed in agreements with Tokyo after the American interceptor missile missed the target without harming it, was asked by journalists during a briefing. A Pentagon spokesman confirmed the information that the Aegis missile defense system's tests had ended in failure at the moment, but in the agreements with Japan "this has not changed anything."
Thus, it can be stated that Japan acquires anti-missile systems from the United States, which did not really show themselves even during standard tests to intercept various types of targets in the United States itself. Tests, by the way, were carried out in the area of ​​the Hawaiian Islands.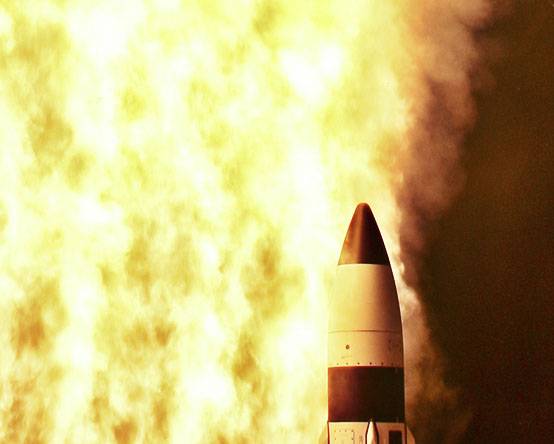 Tokyo is planning to spend a considerable amount of approximately 133 million dollars on the implementation of the contract with the United States. For these funds, the Japanese will receive missiles SM-3 Block IIA and launchers Mk-29. In addition, it is known that American military specialists will be engaged in servicing the missile defense system in Japan.