The Iraqi authorities said that after the liberation of the country from ISIS (* banned in Russia), it is time to move on to the restoration of the country destroyed by perennial hostilities. Thus, during a conference held in Kuwait, Salman Al-Jumeili, Iraq's Minister of Commerce and Planning, delivered a report presenting estimates of the necessary investments in Iraq's economy for a full-fledged recovery process.
According to the Iraqi minister, the country needs priority financial injections of at least 22 billion dollars. And this is only the first stage. In general, as noted by Al-Jumeyli, more than 80-90 billion dollars will be required to restore Iraq's infrastructure to be destroyed over the years.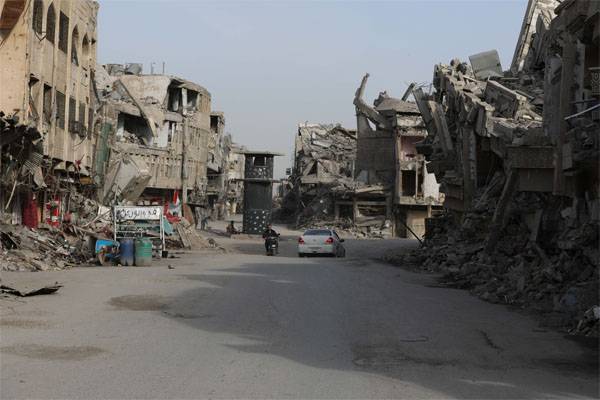 During the conference, which was devoted to the issues of restoring Iraq, the extent of the devastation was announced. They are enormous: more than 140 thousand buildings and structures are in ruins, of which up to 50% need to be completely demolished. Entire quarters of major Iraqi cities, including Fallujah, Mosul and Tikrit, have been destroyed.
The Iraqi minister made it clear that the beginning of the process of destruction of housing facilities and infrastructure of Iraq was laid long before the Islamic State * terrorist group began to form in the country.
Recall that it all began with the US invasion of Iraq - after the famous case of the so-called test tube Powell. This tremendous scam led not only to enormous destruction, but also the death of at least 1,2 million Iraqis over the past 15 years.