The command of the British Armed Forces intends to postpone the creation of the seventh and eighth nuclear-powered submarines with Astute-type missile and torpedo armament in order to save money. It is reported TASS, referring to the British newspaper Daily Express, which managed to get acquainted with the relevant document of the Navy.
According to its authors, the construction of submarines "may be delayed." According to experts, this "will seriously affect the [defense] potential."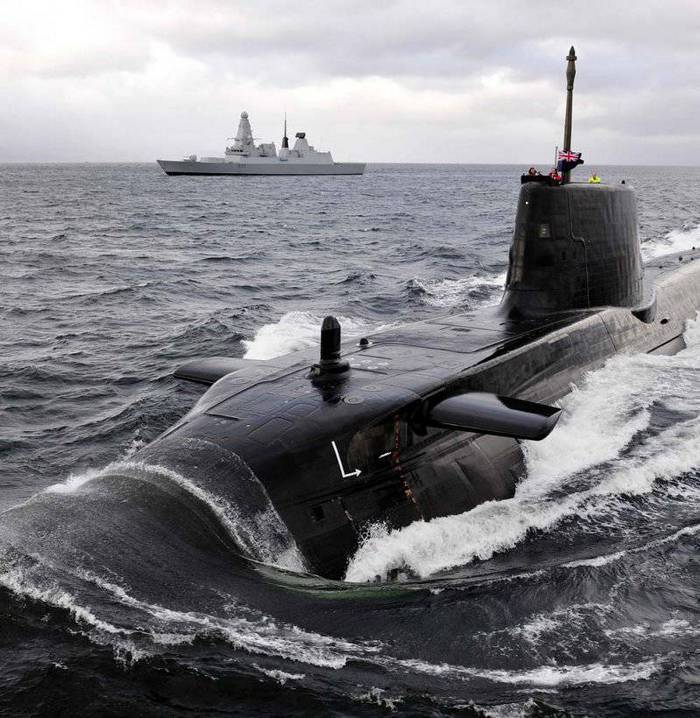 Thus, the British Navy will be armed with six submarines of this type instead of eight, as was planned in the defense program to effectively protect both Vanguard-equipped submarines equipped with Trident missiles and the United Kingdom from the enemy.
In the next decade, according to a British media report, the country's military budget may be reduced by £ 20 billion ($ 27,7 billion). At the same time, plans were developed to reduce the size of the army by more than 14 thousand people. It is intended, in particular, to combine the units of paratroopers and marines.
Astute is the most modern type of British Navy submarines, they were designed in the second half of the 1990-s and became the further development of the Trafalgar submarines. According to the Daily Express, these submarines are equipped with sonars that are able to detect ships leaving New York Harbor, while underwater in the English Channel.