The Latvian army will receive Israeli anti-tank missiles. The press service of the Latvian Ministry of Defense announced that today, 12 February, the signing of a contract for the purchase of Spike ATGMs will take place.
The agreement will be signed by the Minister of Defense of Latvia, Raymond Bergmanis, and the executive directors of the EuroSpike company, Gunter Lauer and Arieh Lapidot. The amount of the transaction will amount to € 108 million, the parties have not yet disclosed the volume of deliveries.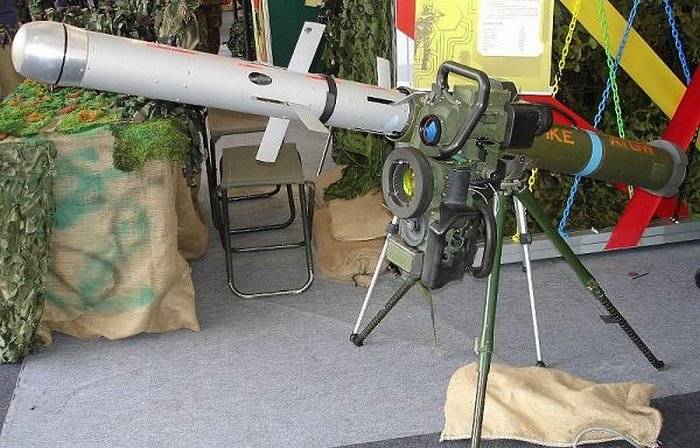 Israeli ATGMs will come into service with the National Guard and the infantry units of the Latvian army. In addition, the command of the Armed Forces of Latvia plans to equip Combat Vehicle Reconnaissance (Tracked) combat tracked reconnaissance vehicles CVR (T), purchased from the UK, with "Spikes". The military department believes that modern anti-tank systems will allow obsolete combat vehicles to continue service in the army.
Spike is a family of Israeli missiles developed in 90's by Rafael Advanced Defense Systems. Spike is a multipurpose multiplatform electro-optical rocket system designed to destroy armored vehicles, protected objects and engineering structures, as well as surface targets and enemy manpower. Rocket launch can be carried out in three main modes: "Shot and forget" (Fire and Forget), "Shot, noticed and corrected" (Fire, Observe and Update) and "Shot and sent" (Fire and Steer). Spike missiles can be equipped with cumulative, fragmentation and combined warheads, reports
"Warspot"
.