Today it is three years since the day that representatives of Kiev and the self-proclaimed republics of Donbass (DPR and LPR) signed the second Minsk agreement. This newspaper reports
Look
.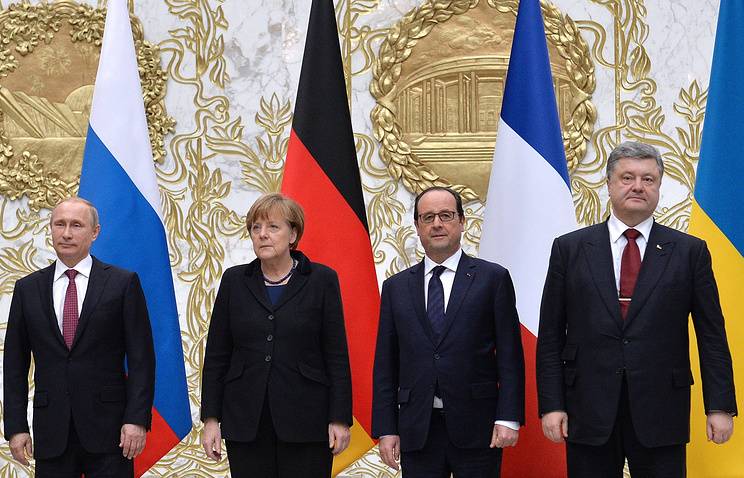 "Although the conclusion of the Minsk agreements allowed to suspend large-scale hostilities in the Donbass, the final truce did not come - 17 made unsuccessful attempts to establish a regime of silence," the newspaper writes.
According to the UN last December, 2,8 thousand civilians became victims of the conflict.
Nevertheless, peace negotiations on the basis of the agreements reached do not stop. The absence of an alternative to the Minsk agreements as the only currently Ukrainian settlement route is unanimously recognized in Moscow, in Europe, and in the United States.
The most successful in the years of the existence of the Contact Group to resolve the situation in the east of Ukraine was the work of the humanitarian work group: as a result of the exchange of prisoners (held persons), more than five hundred people were able to return home.
Recall that February 12 2015 of the year after the "Norman Four" 16 hourly negotiations was agreed on a document on measures aimed at implementing the Minsk agreements. The participants of the Contact Group on the settlement of the situation in the east of Ukraine signed this agreement.