Never ceases to amaze Ukrainian Foreign Ministry. So, the official representative of the main foreign affairs agency of Ukraine, Mariana Betsa, made a note in the Twitter microblog on the eve of the 3 anniversary of the signing of the Minsk agreements. According to the speaker of the Ministry of Foreign Affairs of Ukraine, "Russia has not fulfilled a single item" of the agreements.
From Ms. Betsy's post
Twitter
:
12.02.15-adopted a set of measures for the implementation of the Minsk agreements (2014). Not a single item is not met. Russia needs war and destabilization of Ukraine.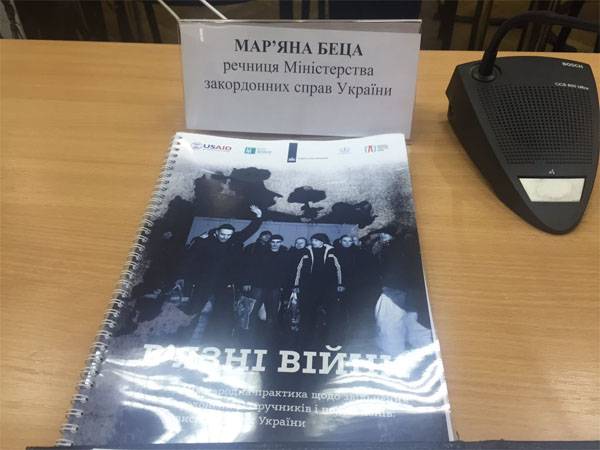 At the same time, Ms. Betsa did not say a word about the fact that Russia is not mentioned at all in the Minsk agreements as a party that must fulfill some points of the Minsk agreements. But Ukraine is the direct subject of the Minsk Agreements, but for some reason the representative of the Ukrainian Foreign Ministry did not bother to comment on the question of when Kiev will fulfill at least the first clause of the agreement and withdraw heavy military equipment from the line of contact.
Mariana Betsy's statements are further proof that the Maidan authorities are engaged in the usual defamation of international agreements and are trying to get rid of their implementation, hiding behind statements about the "guilt of Russia". With the same success, "non-compliance with a single clause of the Minsk Agreements" can be blamed on Berlin and Paris, because their representatives also discussed the final document in Minsk.