The personnel of the military police battalion of the Ministry of Defense of Russia, which in the past year and a half served in the Syrian city of Aleppo, arrived in Chechnya, reports
TASS
the message of the head of the republic Ramzan Kadyrov.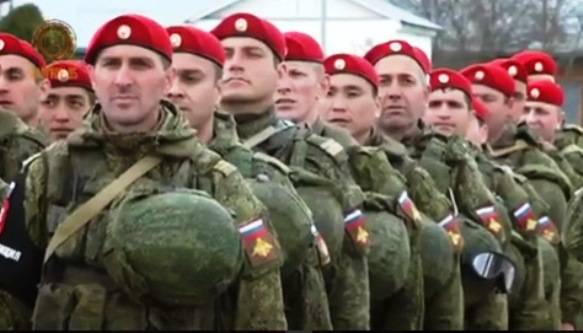 Our military personnel were assigned exclusively responsible tasks related to protecting the most important objects of the Russian Defense Ministry, maintaining public order, ensuring the safety of the civilian population, and achieving a peaceful resolution of the conflict in the SAR,
wrote Kadyrov in the social network "Vkontakte".
He noted that the military personnel coped with their duties with honor.
393 fighter commanded by Major Ruslan Numukhadzhiev safely returned home. On the occasion of the arrival of the battalion in Grozny, a solemn rally was held (...) A number of servicemen were awarded honorary state awards,
added the head of the republic.
In conclusion, Kadyrov expressed "sincere gratitude to the fighters for loyalty to the chosen cause, courage and devotion to our great Fatherland - Russia."