Military personnel of the 49 motorized rifle unit of the combined-arms army stationed in the Stavropol Territory were alerted for further redeployment to the Nikolo-Aleksandrovsky training ground, reports
TASS
message of the head of the press service of the Southern District Vadim Astafyev.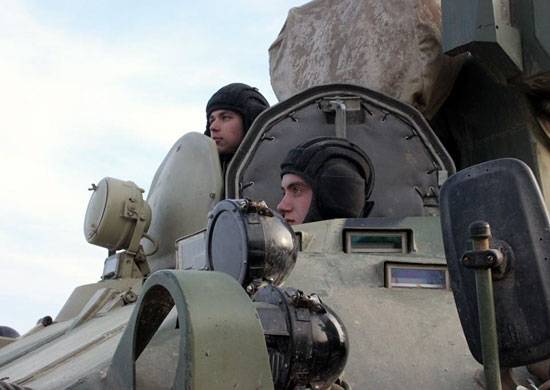 More than one and a half thousand motorized rifles were raised by alarm for a march to the Nikolo-Aleksandrovsky training ground, about 200 multi-purpose tractors, self-propelled howitzers and
tanks
,
Astafev told.
According to him, "the military personnel of the 49 Army will carry out training firing from all types of standard weapons within a month, and will also improve the skills of driving military equipment."
At the final stage of the field exit, "at the end of February, tactical exercises will be conducted with subunits with live firing from the armament of MTLB armored personnel carriers, T-72B3 tanks and infantry
weapons
", Added the representative of the district.
A massive use of UAVs for reconnaissance and control is also planned.