Representatives of the United States are ready to sit down at the negotiating table with the leadership of the DPRK, reports
TASS
Statement by Vice President Michael Pens.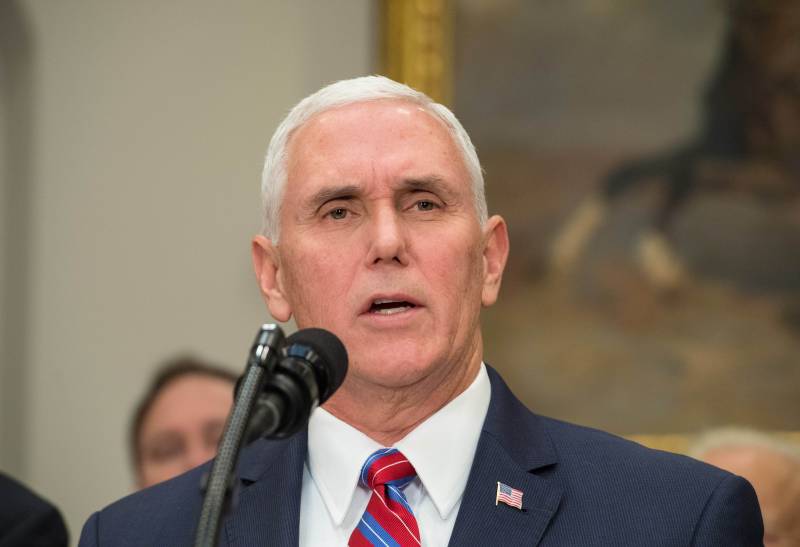 Pence told the Washington Post about how he discussed with South Korean leader Moon Jae-In the conditions for further interaction with Pyongyang, which Seoul will begin, and then Washington may join it.
According to the vice president, this is "maximum pressure and interaction at the same time."
The bottom line is that the pressure will not ease until they (the DPRK) actually do what, in the opinion of the (American-South Korean) alliance, is a significant step towards denuclearization. The maximum pressure campaign will continue and intensify. But if you (DPRK) want to talk, we'll talk,
said Pence.
The newspaper notes that "this is an important change in the previous position of Washington, which was to exert maximum pressure until Pyongyang makes real concessions." Only after that Washington planned a gradual interaction with Pyongyang.
The publication also emphasizes that during his visit to the Republic of Korea, Pence constantly consulted with Donald Trump, since the parties did not have a common opinion about the need to continue inter-Korean contacts.
Pence told the South Korean president that "the international community should not repeat the mistakes of the past and make concessions to the DPRK in exchange for holding talks." Mun Jae Ying promised "to explain to Pyongyang that economic and diplomatic restrictions will not be eased only for the sake of negotiations," for this, "concrete steps towards denuclearization" are necessary.
In this regard, Pence expressed confidence that he would be able to maintain further contacts with Pyongyang. He stressed that the current situation "is different from the one that was the last 20 years."