Shortly before the Ilona Mask Falcon Heavy rocket soared into the sky, Vladimir Putin signed a decree according to which Roskosmos had the opportunity to develop a rocket known as "Super-heavy", which the Russian space agency had been waiting for years.
InoTV
Post publication Popular Mechanics.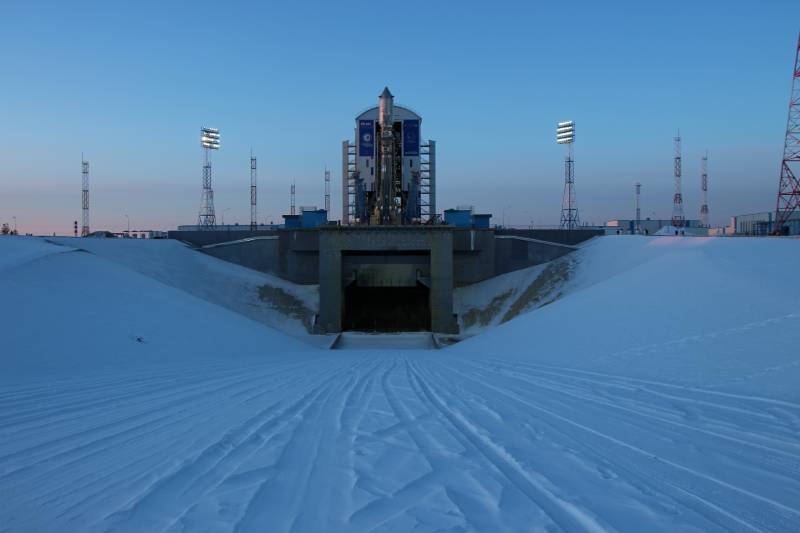 «
News
The signing by the Russian president of the decree on the development of a rocket in the super-heavy class, which will be based at the Vostochny cosmodrome, was published on Friday without much fanfare. According to Roscosmos, Energia will become the main developer of the rocket. At the same time, one of the key contractors of the project will be the Progress rocket and space center, based in Samara, where Soyuz missiles are manufactured, "the material says.
The signing of the decree on the development of its own super-heavy launch vehicle on the eve of the launch of Falcon is most likely a coincidence. However, "this underscores the desire of Russia to catch up with other countries in the emerging space race."
"This bold and expensive step of Putin is not the most successful period for the Russian space program with an endless series of failures, with many years of project delays and corruption scandals that show signs of incapacity in the country's space industry," the author notes.
To date, all efforts to rectify the situation have yielded mixed results. And, as suggested by the publication, "the construction of its own super-heavy booster rocket is a controversial way to solve the problem."
Despite the fact that a high-class, expensive project would revive the problematic industry, "there are no guarantees that it will be completed successfully, even taking into account Russia's extensive experience in space exploration," the article says.
According to representatives of Roskosmos, if everything goes according to plan, the super-heavy rocket will be created by the year 2028.
It is reported that this rocket will be capable of delivering "90 tons of cargo to Earth orbit and at least 20 tons to lunar orbit."
The author asks the question: "What will Russia do with such a monster?". In his opinion, "the rocket will be too big to perform commercial or military functions, so without an ambitious and expensive human flight into space, it can share the fate of its Soviet predecessors."
Currently, Russian engineers are designing the lunar base, and international cooperation can help distribute the costs among different partners. "However, in the current political environment it is difficult to say something for sure," concludes the publication.