Moscow would like to conclude a peace treaty with Japan on the basis of the 1956 declaration of the year, but understands that this problem cannot be solved "in one jump," reports
Interfax
Statement by Foreign Minister Sergei Lavrov.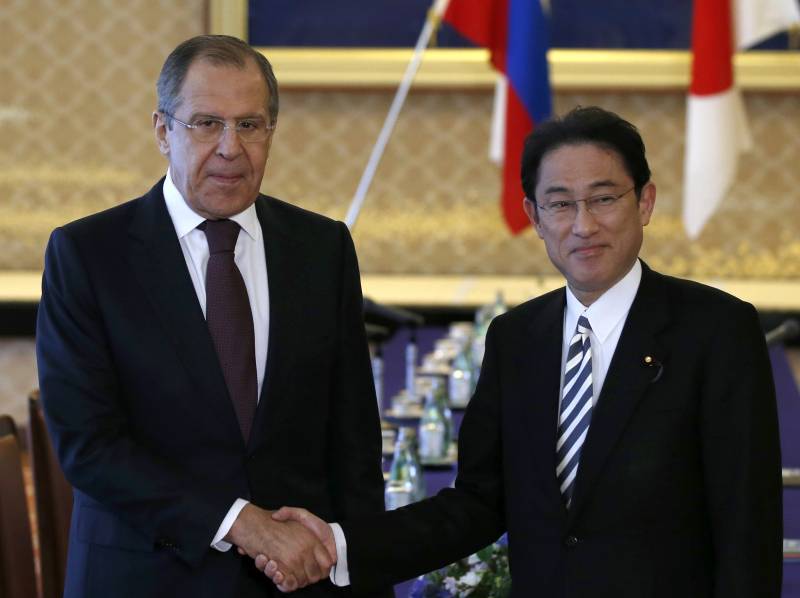 We would like to conclude a peace treaty, as agreed on in 1956, when the USSR and Japan adopted the Joint Declaration. We proceed from the fact that the solution to any problem, including a peace treaty (and the Japanese directly associate with it the solution to the so-called "question of the four islands," as they call them the "northern territories," but this is the South Kuril ridge) in the most favorable conditions that are created by deepening cooperation between the countries concerned in all spheres without exception - trade, economic, political, humanitarian and international,
Lavrov said on the Russia-1 channel.
We have repeatedly said to our Japanese friends: the very first question that arises when the problem of a peace treaty begins to be discussed is the inviolability of the outcome of the Second World War. Our Japanese colleagues do not recognize the unshakable outcome of the Second World War as regards these four islands,
he explained.
The minister noted that this problem "in one jump" cannot be solved.
But, for example, joint economic activity is already a step towards working together on these same islands,
added on.