Indian media come out with materials that discuss the possibility of entering the Indian military contingent in the Maldives. The reason is the political crisis associated with the decision of the Supreme Court, which reversed the sentence against the ex-President of the Maldives, Mohammed Nashid, and also 8 people who are accused of terrorist activities. The opposition calls these people persecuted for political reasons.
The court after the verdict unexpectedly announced the suspension of his own activities for an indefinite period due to the crisis situation in the country.
Indian Prime Minister Norendra Modi phoned US President Donald Trump, who was told that "New Delhi cannot stay away from the crisis in the Maldives."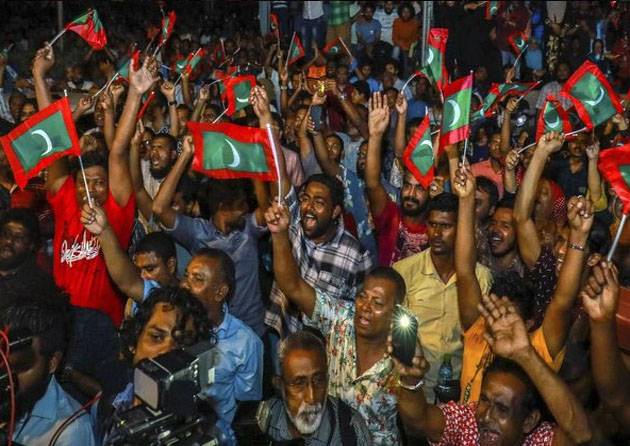 The Indian press writes that the Maldives "are included in the regional sphere of India." It is noted that in recent years in the Maldives has grown Chinese influence. Apparently, this topic Modi and discussed with Trump.
Earlier, the Indian military had landed in the Maldives. We are talking about the operation 1988, when Indian paratroopers landed on the archipelago from the IL-76 air force of India. The landing was carried out near the airport Male (capital of the Maldives). Then in the Maldives, there was an attempt at a military coup involving the forces of Sri Lanka, which (attempt) India suppressed.
Now New Delhi again suspects a foreign influence in destabilizing the situation in the Maldives, which officially called (especially in recent years) India the most important partner.
Against the background of statements that India should not again interfere in the internal affairs of the Maldivian state, there are those in New Delhi who consider the Maldivian crisis to be brought in from the outside, and therefore speak of the possibility of new military intervention to restore stability and good neighborly relations.