Spanish edition
RTVE
represents the opinion of the Israeli expert Ofer Salzberg on the events in the Middle East. According to the analyst, the north of Israel may affect the war with the participation of Israeli, Syrian and Iranian troops. The situation, as noted by Salzberg, is reduced to a military conflict in the absence of an intermediary between the Israeli authorities on the one hand and Damascus and Tehran on the other.
According to the Israeli expert, the situation in the region cannot be reduced to a new armed conflict, and therefore a mediator is needed in the negotiations between the Israelis and the Syrians (plus the Iranians). Such an intermediary Ofer Salzberg sees the Russian Federation.
From the statement of the Israeli analyst:
In my opinion, Russia is the only country in Syria that has every opportunity to negotiate with both parties and is able to bring the party to a consensus. This will help reduce the risks of a final military confrontation.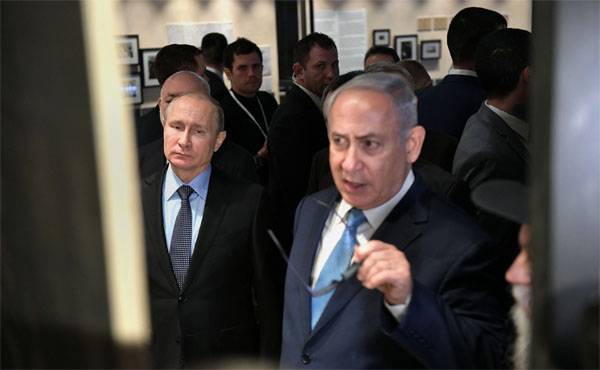 The former Israeli ambassador to the United States, Michael Oren (now Benyamin Netanyahu's assistant on foreign policy issues), expresses a similar opinion. According to him, expressed in an interview
Bloomberg
Russia has a dominant position in Syria today. At the same time, the United States calls Oren the state, which today is "out of the game."
Recall that last Saturday, the Syrian air defense forces shot down an F-16 aircraft of the Israeli Air Force, which attacked military targets in Syria.