Japanese edition
Yomiuri
It came out with the material, which states that the Government of the Land of the Rising Sun intends to sign a contract with the American manufacturer for the delivery of a batch of X-Numx F-5 fighter jets. This is a deck modification of F-35B fighter jets. It is noteworthy that a few days ago, the Indian media also wrote about the likelihood of concluding a contract for the purchase of American F-35B aircraft of vertical landing.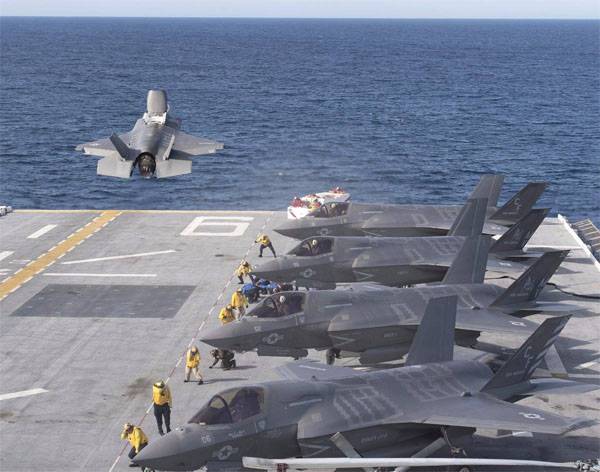 In Japan, considering the option of replacing fighter F-15.
Earlier, Tokyo signed a contract with the United States for the purchase of other modifications of the American F-35. Speech on the version of the F-35A. According to the latest data, five US aircraft have already been delivered to the Misawa military base in Aomori Prefecture. By March 2019, the Japanese Self-Defense Forces are planning to get another 10 F-35А into service. In total, Japan has planned the purchase of such fighter 42.
It does not report on what kind of ships the Japanese are going to place deck versions of American aircraft from the manufacturer Lockheed Martin. Recall that the F-35B can be placed both on the classic aircraft carriers, and, for example, on the universal landing craft, having a segment for the wing. It is noted that the first deliveries of F-35B to Japan will take place no earlier than 2025 of the year.