The Ministry of Defense of the Russian Federation reported on the successful testing of the new missile defense system. AT
the newspaper
"Red Star" appeared material in which it is told that the test was conducted at the Sary-Shagan test site (Republic of Kazakhstan).
Colonel Andrey Prikhodko, deputy commander of the air defense and anti-missile defense complex of the Russian Aerospace Force of the Russian Federation, told in an interview with the departmental publication that the newest antimissile system had successfully accomplished the task, hitting the conventional target with a given accuracy.
It is noted that the newest anti-missile is fully automated. If earlier variants of the missile defense system meant launching after a man's command, now this stage also occurs automatically when an attacking target is detected.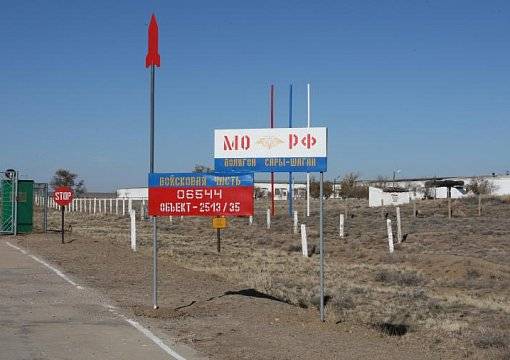 From the statement of Colonel Prikhodko:
Its (anti-missile) tactical and technical characteristics relating to range, accuracy, service life, far exceed the weapons currently in service with weapons. There is no doubt that this anti-missile missile, like all components of the missile defense system that are currently undergoing modernization, will be able to fulfill its task of ensuring reliable defense of the designated area. This applies to both single and group rocket attacks, including the use of a new generation of intercontinental ballistic missiles equipped with various sets of missile defense systems.
There is no exact data on when the newest anti-missile will be put into service with the air defense and anti-missile defense units. It is noted that this may occur "in the near future."