All those on board the An-148 aircraft crashing in the Moscow Region, including 65 passengers and 6 crew members, died, reports
RIA News
message of the press service of the Moscow Interregional Transport Prosecutor's Office.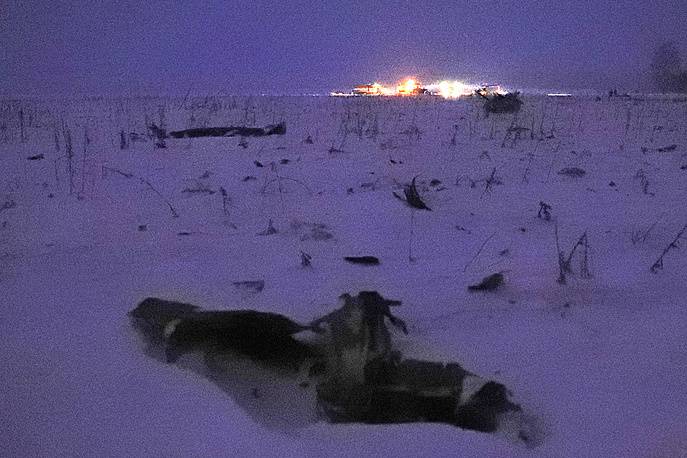 On board the aircraft were 65 passengers and six crew members, all died, told the agency in the supervisory authority.
Earlier, Rosavitsiya reported that communication with the crew of the An-148 "Saratov Airlines" flight 703 Moscow-Orsk disappeared a few minutes after taking off from Domodedovo. The Emergency Situations Ministry confirmed that the plane crashed in the Ramensky district of the Moscow region near the settlement of Stepanovskoye.
The crash site is cordoned off by the Rosgvardia and employees of the Central Internal Affairs Directorate in Moscow Region
The solution of issues at the level of law enforcement agencies and municipalities is established. Search work is underway. Found one flight recorder,
told the head of the Ministry of Emergency Situations in the Moscow region Sergey Poletykin.
Organized work on the work at night. Additional lighting towers are being installed. There are no problematic issues
added on.
The Investigative Committee opened a criminal case under the article on "violation of the rules of operation of air transport, which resulted in the death of two or more persons."
Earlier in the TFR stated that the investigation will work out all possible versions of the incident. Emergency services, investigators and criminologists continue to work on the spot.