Russophobic policies of the West, expressed in various kinds of accusations and "sallies", were born because of the shock that Western politicians experienced from the collapse of their illusions about permissiveness in relation to Moscow, reports
RIA News
Statement by Russian Foreign Minister Sergey Lavrov.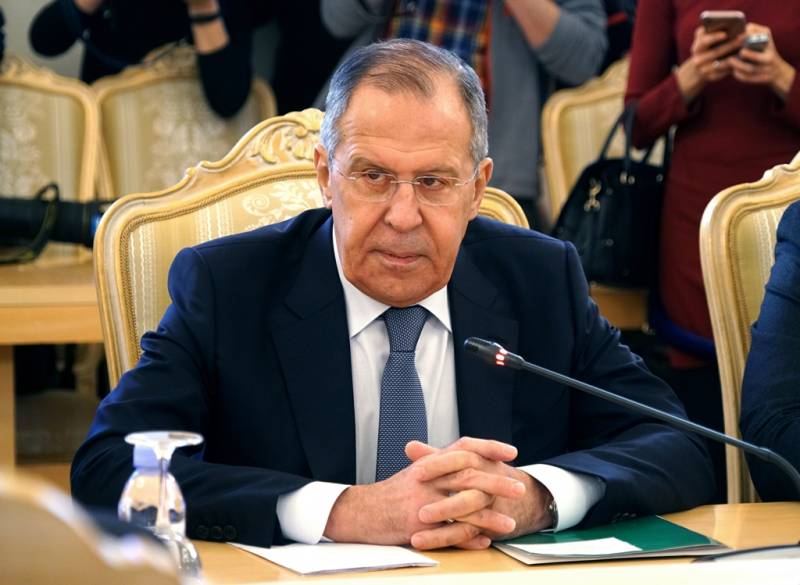 This illusion was strengthened in the "dashing 90-e", when we worked Western, American, European advisers in a variety of key ministries, when privatization was carried out on their patterns,
Lavrov said on the Russia 1 channel.
But in the 2000-s, Russia "began to realize that it is not a country that has just emerged from nowhere, but a country with a thousand-year
history
which people are proud of. "
This turned out to be a shock for those who were captivated by the illusions of permissiveness towards Russia. They are from this shock, in my opinion, still can not recover. And then it went all the current "attacks" and "intervention",
noted the minister.
For example, he cited the American investigation of the mythical "interference" in the presidential election.
For more than a year of investigation, not a single fact and not a single confirmed speculative statement appeared. It's impossible. If these facts were, they would have long been "leaked." I know how this system works in the United States - everything "leaks" there, when such a huge number of people are involved in all sorts of hearings, investigations, and so on.
told Lavrov.
According to him, "they are trying in every possible way to use this hysteria in order to divert attention from the problems of the American political system itself."
Recall that the investigation into the interference attributed to Moscow in the American elections, on the results of which Donald Trump became president, is conducted in the Department of Justice and in the US Congress. Until now, no clear conclusions on this issue have been made public. Press Secretary of the President of the Russian Federation Dmitry Peskov called the accusations of interfering in the elections "absolutely unfounded."