In the Moscow region, the An-148 passenger plane crashed, the connection with it was cut off two minutes after departure from Domodedovo Airport, reports
RIA News
.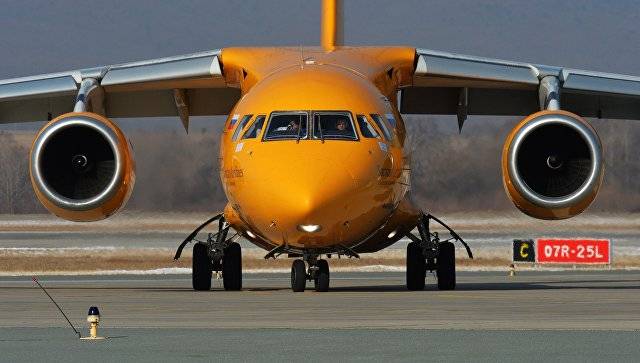 In 14.21 Moscow time, an An-148 703 flight from Saratov Airlines Moscow-Orsk flew from Domodedovo Airport. According to preliminary data, onboard the 65 passengers and 6 crew members. A few minutes after takeoff, the radio link was lost with the crew of the aircraft, the mark of the aircraft disappeared from the locators. According to preliminary data, the connection disappeared in the Ramensky district of the Moscow region,
the report says Rosaviatsii.
According to a source in the emergency services, the aircraft was found in Ramenskoye area.
The plane fell near the settlement Stepanovskoe in Ramenskoye district. On board, the 65 is a man, including a child, and six crew members. Two Mi-8s with rescuers flew out of Chkalovsky and Myachkovo with search and rescue missions,
said the agency interlocutor.
The head of the Ministry of Transport of the Russian Federation Maxim Sokolov also flew to the place of the alleged crash.
According to a ministry spokesman, Sokolov held talks with Emergencies Minister Puchkov, Moscow Region Governor Neradko, "and then flew out to the search site (the missing plane)."
Later it became known that seven medical teams left for the crash site.
"At the crash site of the An-148 aircraft in the Ramenskoye district of the Moscow region, seven brigades of the Disaster Medicine Center left," said the press service of the Ministry of Health of the Moscow Region.
According to eyewitnesses, the fallen plane was destroyed, the wreckage was scattered around the village of Stepanovskoye.
According to the latest data, President Vladimir Putin expressed his condolences to the families and friends of those killed in the plane crash in the suburbs.